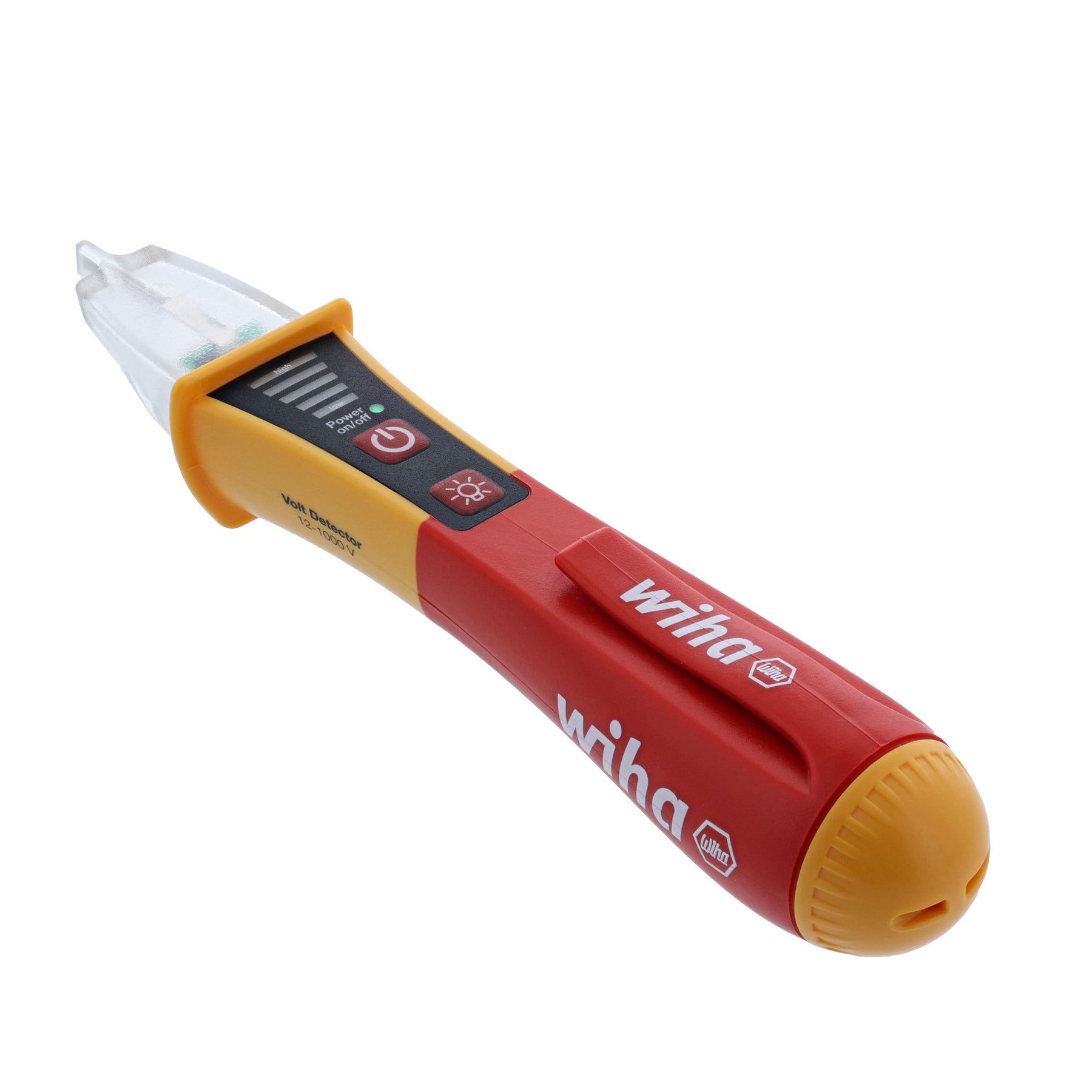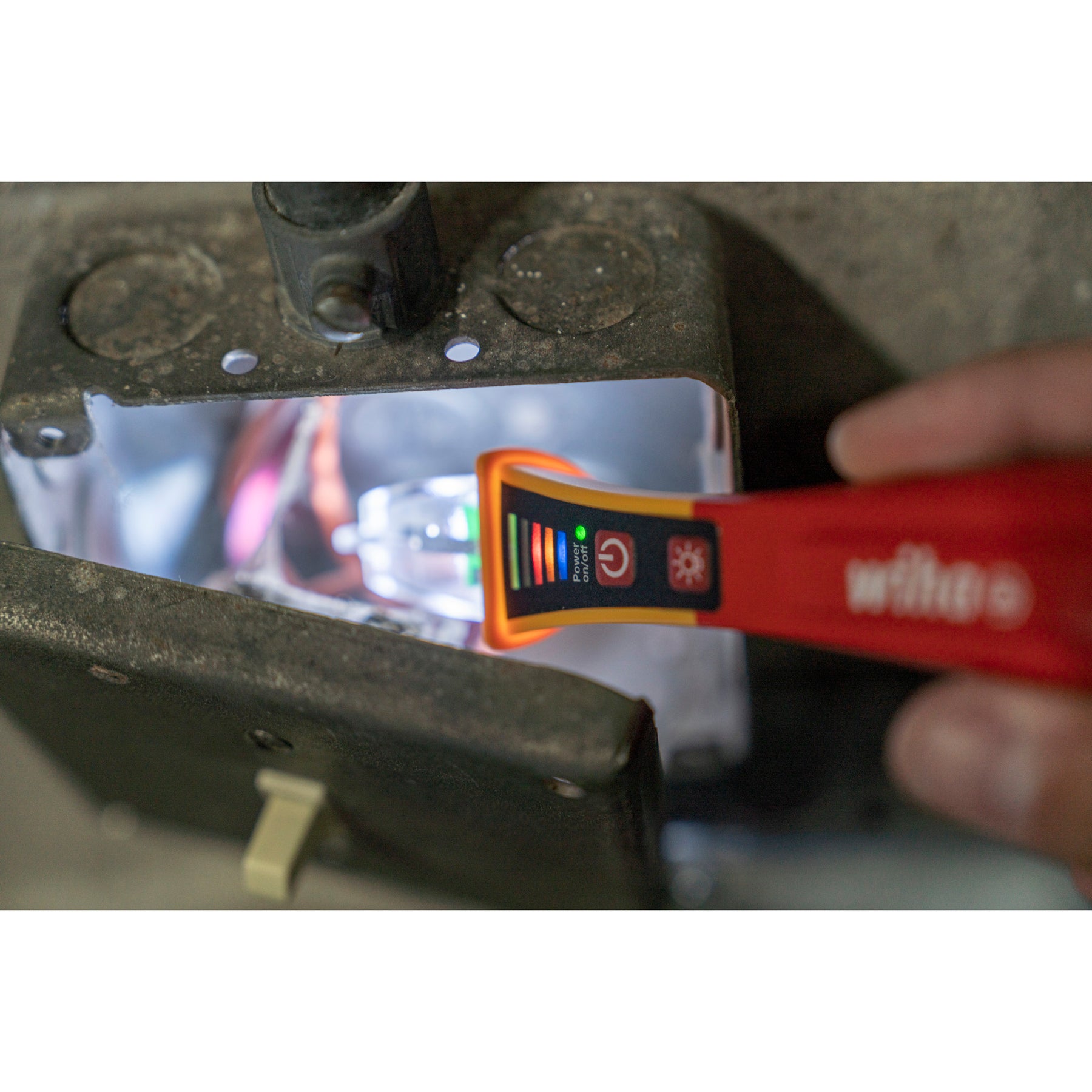 Non-Contact Voltage Tester Category IV 12-1000V AC with Flash Light
Wiha Pro Rewards members earn 1 point per $1 spent.
Sign up for Pro Rewards to start earning points.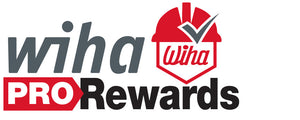 The Wiha Voltage Detector Category IV Single-Pole has a lightweight design with a clip for easy portability and storage. Pocket-sized, easy to carry allows you to always be ready to perform quick tests. Used for energized circuits in the workplace or at home.
Every single Wiha insulated tool is individually tested to 10,000 volts AC and rated to 1,000 volts AC (1,500 volts DC) for safety and peace of mind in energized applications. All Wiha Insulated tools meet ASTM F1505 standard specifications for insulated and insulating hand tools and CSA testing benchmarks for safety and performance. You can buy with confidence knowing that this product is Backed by the Wiha No Hassle Guarantee.
LED In plastic tip illuminates red and emits audible warning for safe voltage detection
Non-contact detection on any terminal for safety and efficiency
Detects AC Voltages between 12 and 1000 volts with the precise proximity sensor
LED light electrical field meter determines voltage reading for accurate voltage detection
Universal measurement tip for compatible international usage
Automatic switch-off after 4 minutes (voltage tester), or 15 minutes (torch) for battery conservation
Lightweight design with clip for easy portability and storage
Backed by the Wiha No Hassle Guarantee
SKU: 25506
UPC: 084705255064
Weight lb: 0.22 lb
Country of Origin: China
Product Depth Inches: 1.50"
Product Width Inches: 3.63"
Product Height Inches: 9.75"
Packaging: Clamshell
Overall Length Inches: 6″
Overall Length Millimeters: 152.4
SKU: 25506
Weight lb: 0.22 lb
UPC: 084705255064