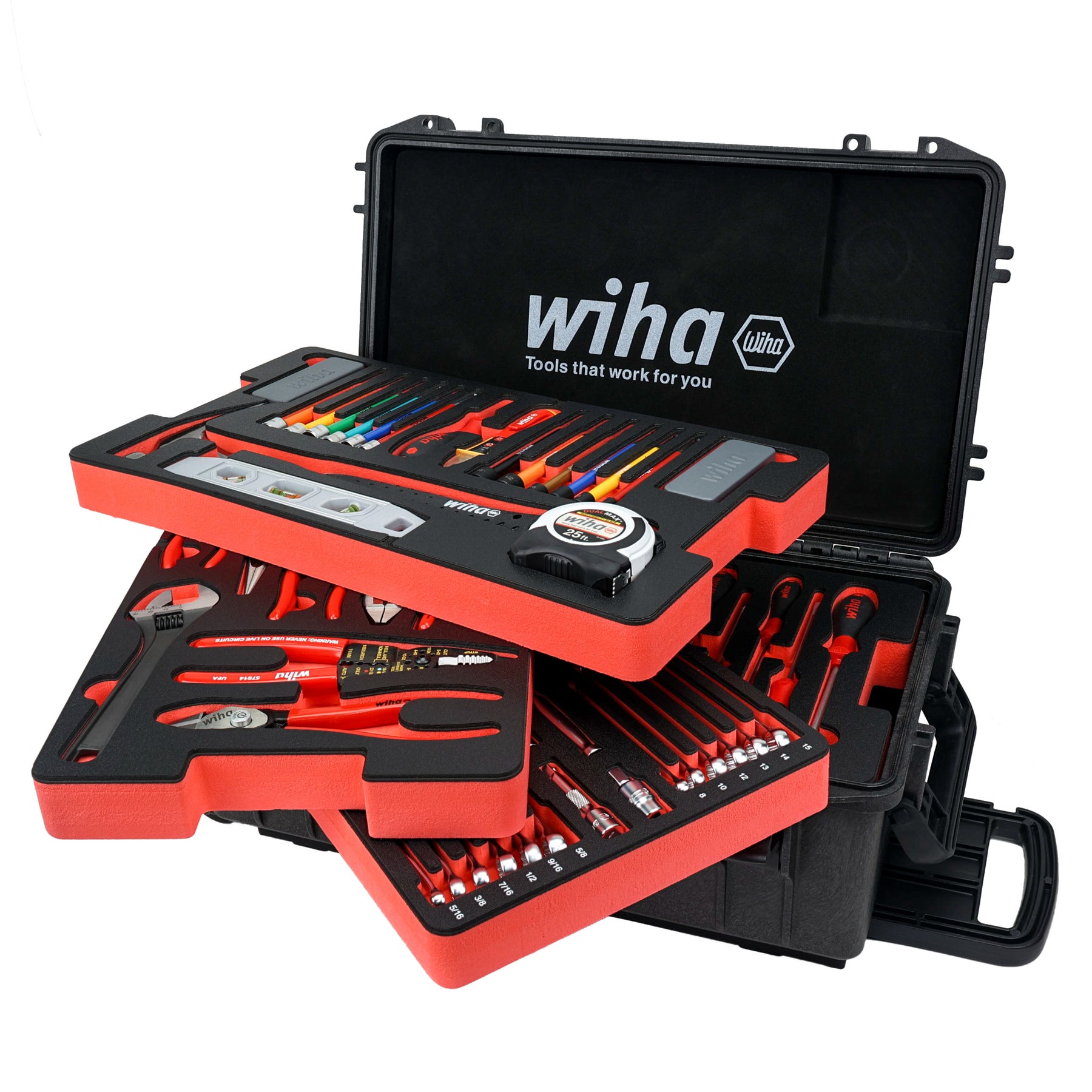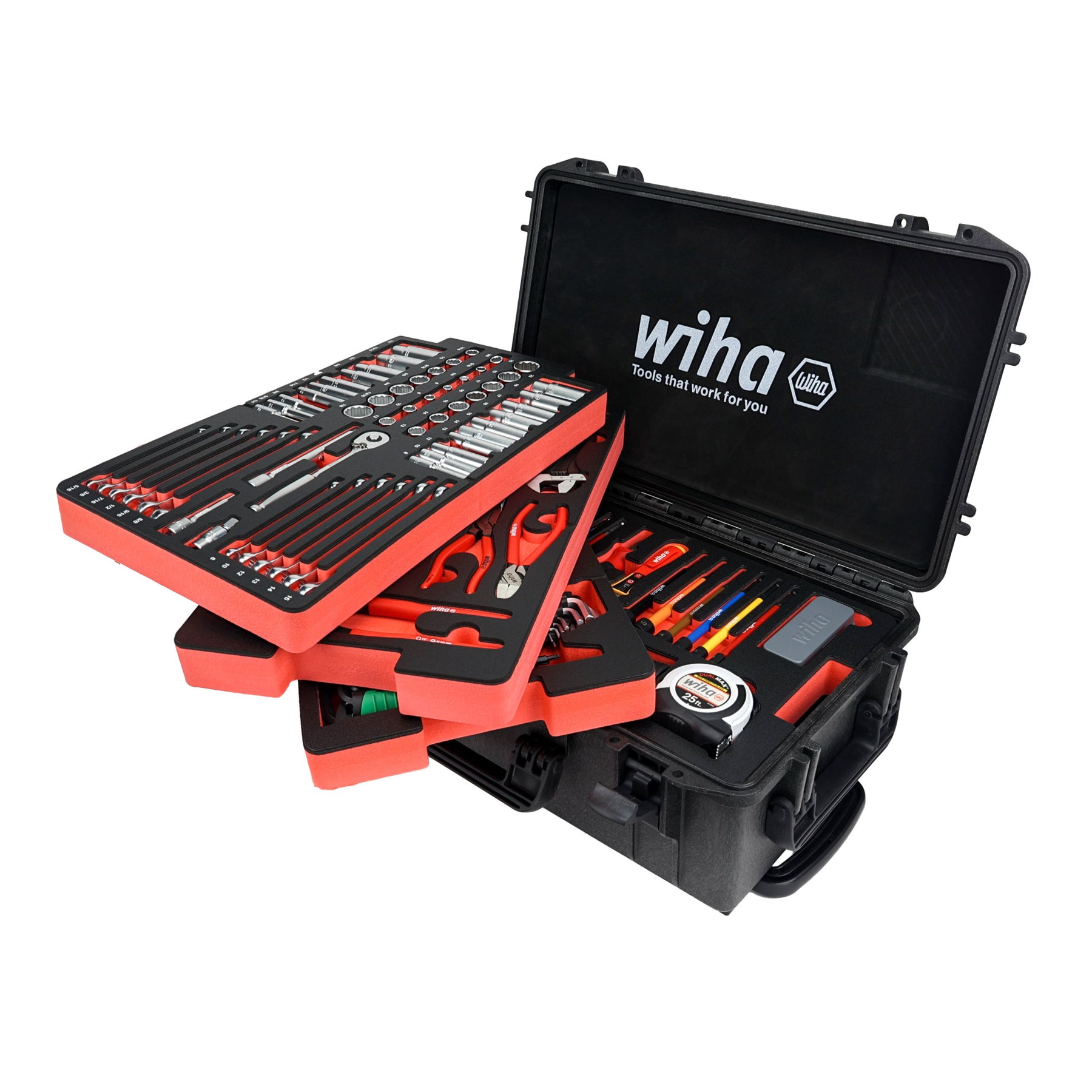 194 Piece Premium Kit In Rolling Tool Box
Wiha Pro Rewards members earn $74.95 USD worth of points.
Sign up for Pro Rewards to start earning points.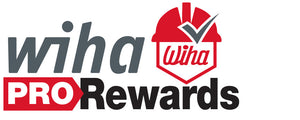 The Wiha 194 Piece Premium Tool Kit In Rolling Tool Box is designed to empower contractors and professionals with a comprehensive set of high-quality tools for all their needs. With an extensive array of 194 must-have pieces, Wiha's Premium Tool Kit is the perfect companion for anyone in need of an outstanding set of tools. Packed inside is just about everything necessary to get the job done. This versatile toolkit is engineered to cover a wide range of tasks with precision and ease, ensuring that no project is too challenging. Incorporating the best of both functionality and organization, Wiha's Premium Tool Kit not only equips you with an extensive array of must-have tools but also provides an exceptional storage solution.
This kit is designed to meet the demands of any job with its impressive features. The waterproof design ensures that your tools stay dry and protected, even in the harshest weather conditions or when you're working near liquids. Crafted with an impact-resistant shell, this kit guarantees that your tools remain intact, safeguarded against bumps and drops during transport. It's not just sturdy; it's also incredibly convenient. With built-in smooth-rolling wheels and an extendable handle, transporting your toolkit becomes effortless, whether you're navigating the job site or storing it in your workshop. Your tool security is paramount, and the secure locking latches offer peace of mind, ensuring that your tools are safely inaccessible to unauthorized individuals. Plus, its travel-friendly size and dimensions mean it can serve as a carry-on when you're on the move.
 But the innovation doesn't stop there. The Premium Tool Kit goes the extra mile with custom foam trays designed to cradle each tool precisely. This snug and secure fit prevents any unnecessary movement during transport, ensuring your tools arrive in top-notch condition. Finding the right tool for the job is a breeze, thanks to the designated space for each tool, making tool retrieval quick and hassle-free. The foam trays double as a visual inventory system, allowing you to instantly spot any missing tools and ensure everything is in its place. And for added convenience, each tray can be removed independently, granting you the flexibility to take only what you need or access all your tools at once. Boasting endless tools and solutions, this tool kit belongs in the field. Meticulously crafted with a hand-picked fleet of tools, it won't only make your work easier, it'll allow you to do more – and go farther.
Set Includes: Screwdrivers, Pliers, Cutters, Sockets, Wrenches, L-Keys, Bits, Level, Tape Measure, Hammer, and Voltage Detector
Custom molded MAX520TR rolling carry case - job site solution
Each tool has dedicated position for secure storage and organization
Rigorous heat-treatment process for maximum tool strength
Trolley and wheels for easy transportation
Automatic pressure release valve
Lockable watertight case for superior protection from elements, water, dust and impacts when transporting your tools
MAX520TR Case comes with IP67, ATA300 and military certifications
Case internal dimensions 20.47 x 11.42 x 7.87"
Case external dimensions 23 x 14.21 x 9.37"
Foam Tray dimensions 20 x 11 x 1.75"
Backed by the Wiha No Hassle Guarantee
SKU: 92100
UPC: 084705921006
Weight lb: 40.26 lb
Country of Origin: Italy
Product Depth Inches: 23"
Product Width Inches: 14.21"
Product Height Inches: 9.37"
Packaging: Box
Overall Length Inches: 23″
Overall Length Millimeters: 584.2
SKU: 92100
Weight lb: 40.26 lb
UPC: 084705921006