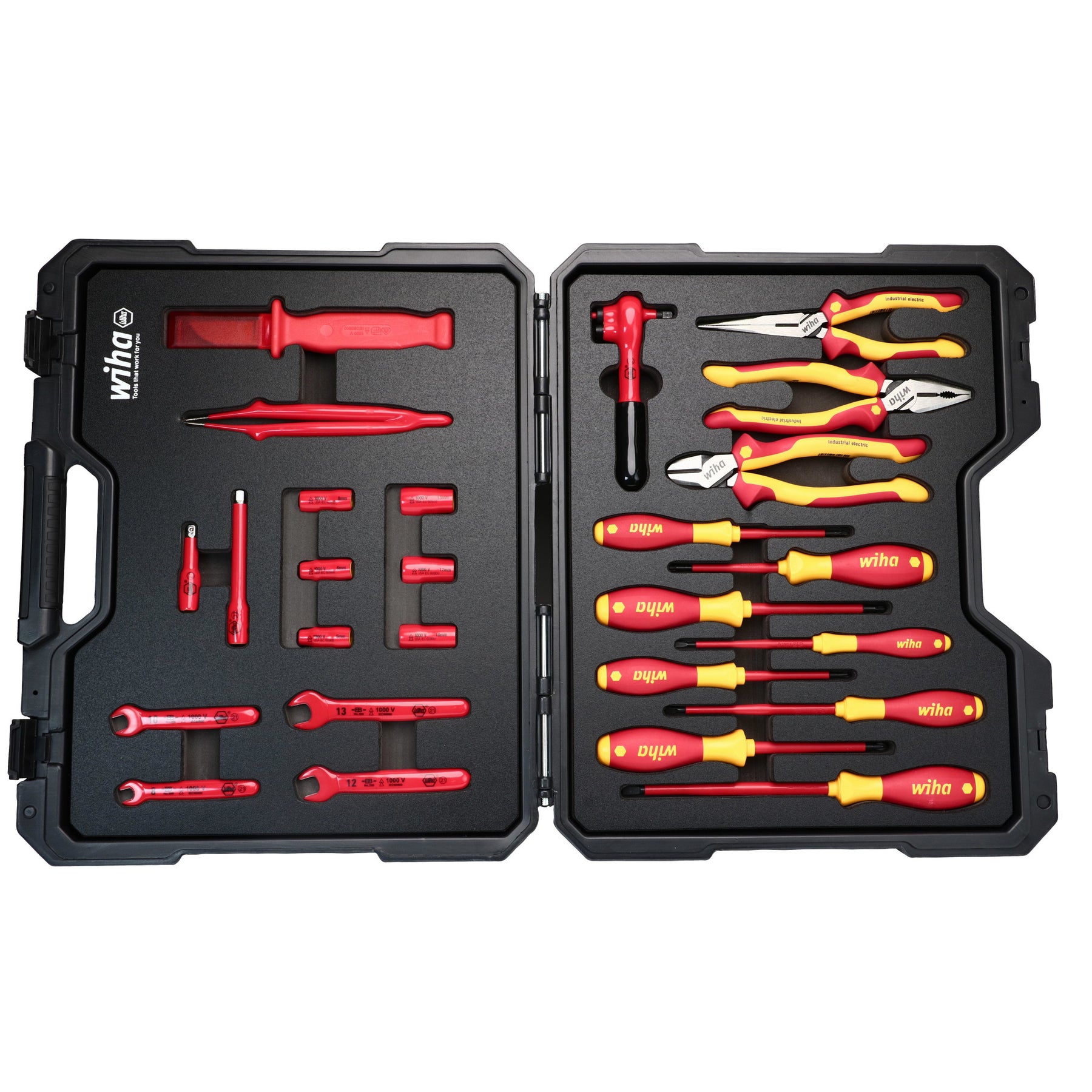 26 Piece Insulated Hybrid & EV Essentials Tool Kit
Wiha Pro Rewards members earn $29.20 USD worth of points.
Sign up for Pro Rewards to start earning points.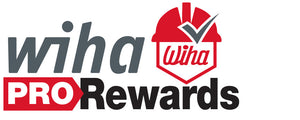 Grabbing any off-the-shelf tool is not going to cut it when servicing electric vehicles (EV), hybrid electric vehicles (HEV) or battery electric vehicles (BEV). Safety must be the top priority. Developed with input from the leaders in OEM electric vehicles; the 26 piece Wiha Insulated EV Essentials Tool Kit has the tools you need to get the job done; plus the peace of mind using individually tested, 1,000 Volt Rated, Insulated VDE Screwdrivers, Sockets, Ratchets, Extension Bars, Wrenches, Pliers, Cutters, Cable Stripping Knife, and Tweezers. Every single Wiha insulated tool is certified to 1,000 volts AC (1,500 volts DC) for safety in energized applications. But we don't stop there; Wiha individually tests each tool in house to 10,000 volts AC. Wiha Insulated tools are VDE Certified and meet EN/IEC 60900 testing standards for protection against arc flash explosion, ASTM F1505 standard specifications for insulated and insulating hand tools and CSA testing benchmarks for safety and performance. Trust the Wiha EV products for your specialized automotive mechanic needs. You can buy with confidence knowing that this product is backed by the Wiha No Hassle Guarantee.
Set Includes: Sockets, Ratchets, Extension Bars, Wrenches, Pliers, Cutters, Screwdrivers, Cable Stripping Knife, and Tweezers
Individually tested to 10,000 volts AC and rated to 1,000 volts AC for safety and peace of mind
Dedicated tool compartments for secure storage and organization
Custom-fit trays with finger-recesses for easy retrieval
SoftFinish® cushion grip handle for comfort and control
Exact fit precision machined tips for reduced cam-out
Rigorous heat-treatment process for maximum strength
Induction hardened cutting edges and jaws for superior sharpness and longevity
Slip guard handle design for added protection
18.11" L x 14.56" W x 4.33" H Tool Case
Backed by the Wiha No Hassle Guarantee
Manufactured in Germany
SKU: 91890
UPC: 084705918907
Weight lb: 10.4 lb
Country of Origin: Germany
Product Depth Inches: 18.5"
Product Width Inches: 15"
Product Height Inches: 4.5"
Packaging: Box
SKU: 91890
Weight lb: 10.4 lb
UPC: 084705918907