EMPTY FOAM TRAY FOR 3/8" INCH SOCKET SET
Wiha Pro Rewards members earn 1 point per $1 spent.
Sign up for Pro Rewards to start earning points.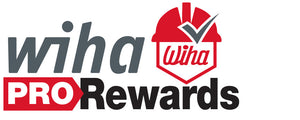 Empty foam tray for 22 Piece 3/8" Drive Professional Standard and Deep Socket Tray Set - SAE (#33796). This empty foam tray is designed to conveniently store your tools in a soft modular foam tray for secure, space-saving storage. The foam tray has high visibility tool call-outs printed on each tray to easily return the tool to its location. Wiha modular foam trays are made of durable laminated tri-layer foam and will fit in most toolboxes and pull-out tool drawers. 
5S your toolbox (sort, set in order, shine, standardize, sustain)
Durable tri-layer laminated foam
Save time searching for and returning tools
Stay organized with custom-fit and labeled compartments
Prevent rolling and shifting when opening drawers
Empty Foam Tray Designed for the following tool sizes: 9 Standard Sockets 1/4" - 3/4" | 9 Deep Sockets 1/4" - 3/4" | 3/8" Dr. Ratchet 72 Tooth | 3/8" Dr. Extension Bars 3", 6" | 3/8" Dr. Universal Joint
Tray Set: Small - 11" x 7.75" x 1.25"
SKU: 93033
UPC: 084705930336
Socket Point Type: 12 Points
Weight lb: 0.0 lb
SKU: 93033
Weight lb: 0.0 lb
UPC: 084705930336