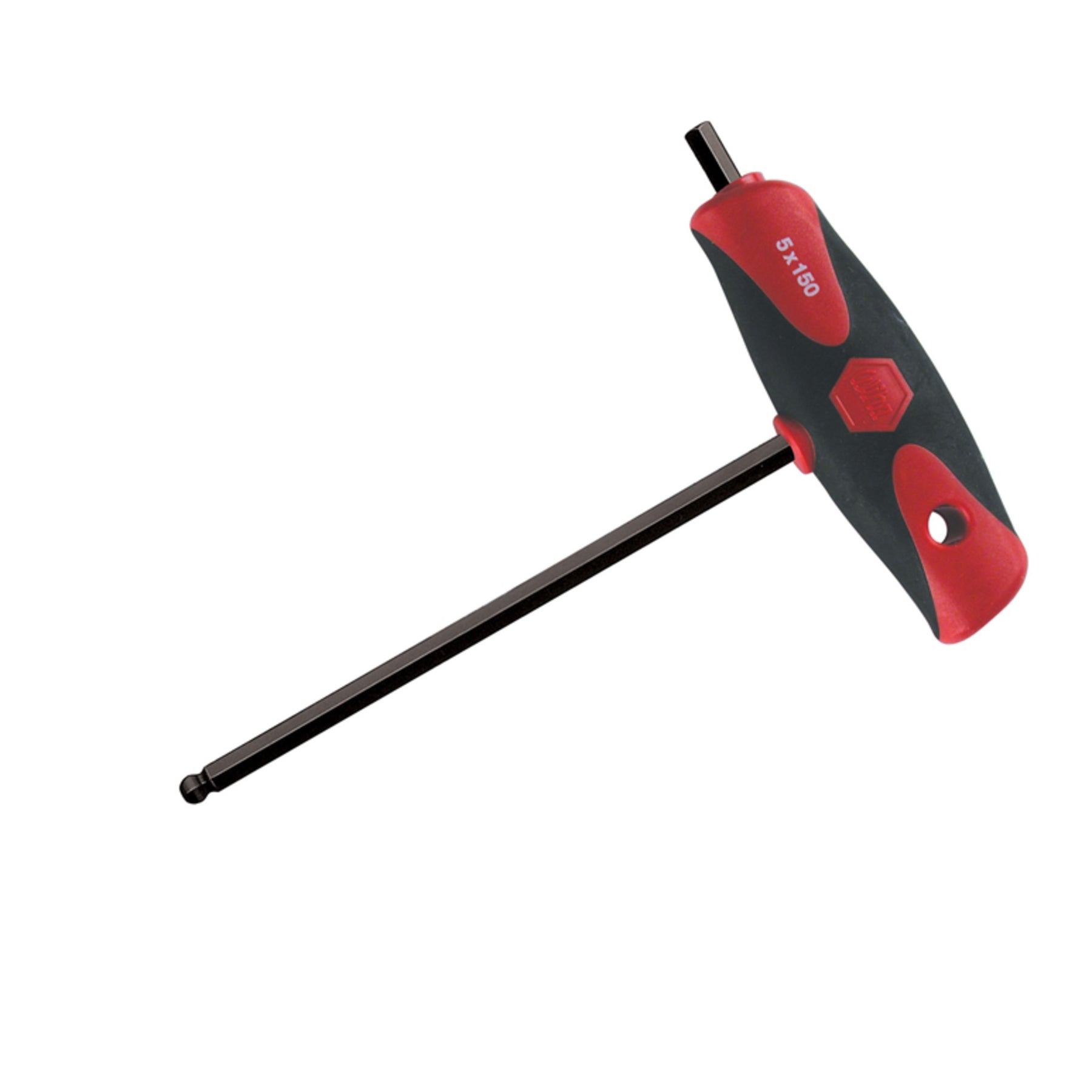 Soft Grip Black Finish Dual Drive Hex T-handles
Head Type:
ball end hex metric
Wiha Pro Rewards members earn 1 point per $1 spent.
Sign up for Pro Rewards to start earning points.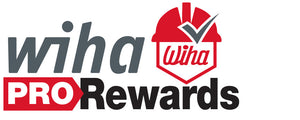 T-handle comes equipped with a soft grip handle for comfort and control. Heat treated for optimum strength and ductility.
SKU: 33452
UPC: 084705334523
Weight lb: 0.21 lb
SKU: 33452
Weight lb: 0.21 lb
UPC: 084705334523
Country of Origin: Germany
Overall Length Inches: 5.9″
Overall Length Millimeters: 150
Blade Length Millimeters: 150
SKU: 33454
Weight lb: 0.35 lb
UPC: 084705334547
Country of Origin: Germany
Overall Length Inches: 7.87″
Overall Length Millimeters: 200
Blade Length Millimeters: 200
SKU: 33450
Weight lb: 0.18 lb
UPC: 084705334509
Country of Origin: Germany
Overall Length Inches: 5.9″
Overall Length Millimeters: 150
Blade Length Millimeters: 150
SKU: 33448
Weight lb: 0.09 lb
UPC: 084705334486
Country of Origin: Germany
Overall Length Inches: 5.9″
Overall Length Millimeters: 150
Blade Length Millimeters: 150
SKU: 33458
Weight lb: 0.55 lb
UPC: 084705334585
Country of Origin: Germany
Overall Length Inches: 7.9″
Overall Length Millimeters: 200
Blade Length Millimeters: 200
SKU: 33433
Weight lb: 0.23 lb
UPC: 084705334332
Country of Origin: Germany
Overall Length Inches: 5.9″
Overall Length Millimeters: 150
Blade Length Millimeters: 150
SKU: 33440
Weight lb: 0.51 lb
UPC: 084705334400
Country of Origin: Germany
Overall Length Inches: 7.9″
Overall Length Millimeters: 200
Blade Length Millimeters: 200
SKU: 33432
Weight lb: 0.2 lb
UPC: 084705334325
Country of Origin: Germany
Overall Length Inches: 5.9″
Overall Length Millimeters: 150
Blade Length Millimeters: 150
SKU: 33428
Weight lb: 1.35 lb
UPC: 084705334288
Country of Origin: Germany
Overall Length Inches: 5.9″
Overall Length Millimeters: 150
Blade Length Millimeters: 150
SKU: 33430
Weight lb: 0.17 lb
UPC: 084705334301
Country of Origin: Germany
Overall Length Inches: 5.9″
Overall Length Millimeters: 150
Blade Length Millimeters: 150
SKU: 33439
Weight lb: 0.35 lb
UPC: 084705334394
Country of Origin: Germany
Overall Length Inches: 7.9″
Overall Length Millimeters: 200
Blade Length Millimeters: 200
SKU: 33444
Weight lb: 0.06 lb
UPC: 084705334448
Country of Origin: Germany
Overall Length Inches: 5.9″
Overall Length Millimeters: 150
Blade Length Millimeters: 150
SKU: 33446
Weight lb: 0.07 lb
UPC: 084705334462
Country of Origin: Germany
Overall Length Inches: 5.9″
Overall Length Millimeters: 150
Blade Length Millimeters: 150
SKU: 33442
Weight lb: 0.06 lb
UPC: 084705334424
Country of Origin: Germany
Overall Length Inches: 5.9″
Overall Length Millimeters: 150
Blade Length Millimeters: 150
SKU: 33422
Weight lb: 0.07 lb
UPC: 084705334226
Country of Origin: Germany
Overall Length Inches: 5.9″
Overall Length Millimeters: 150
Blade Length Millimeters: 150
SKU: 33418
Weight lb: 0.06 lb
UPC: 084705334189
Country of Origin: Germany
Overall Length Inches: 5.9″
Overall Length Millimeters: 150
Blade Length Millimeters: 150
SKU: 33426
Weight lb: 0.08 lb
UPC: 084705334264
Country of Origin: Germany
Overall Length Inches: 5.9″
Overall Length Millimeters: 150
Blade Length Millimeters: 150
SKU: 33420
Weight lb: 0.06 lb
UPC: 084705334202
Country of Origin: Germany
Overall Length Inches: 5.9″
Overall Length Millimeters: 150
Blade Length Millimeters: 150
SKU: 33424
Weight lb: 0.08 lb
UPC: 084705334240
Country of Origin: Germany
Overall Length Inches: 5.9″
Overall Length Millimeters: 150
Blade Length Millimeters: 150