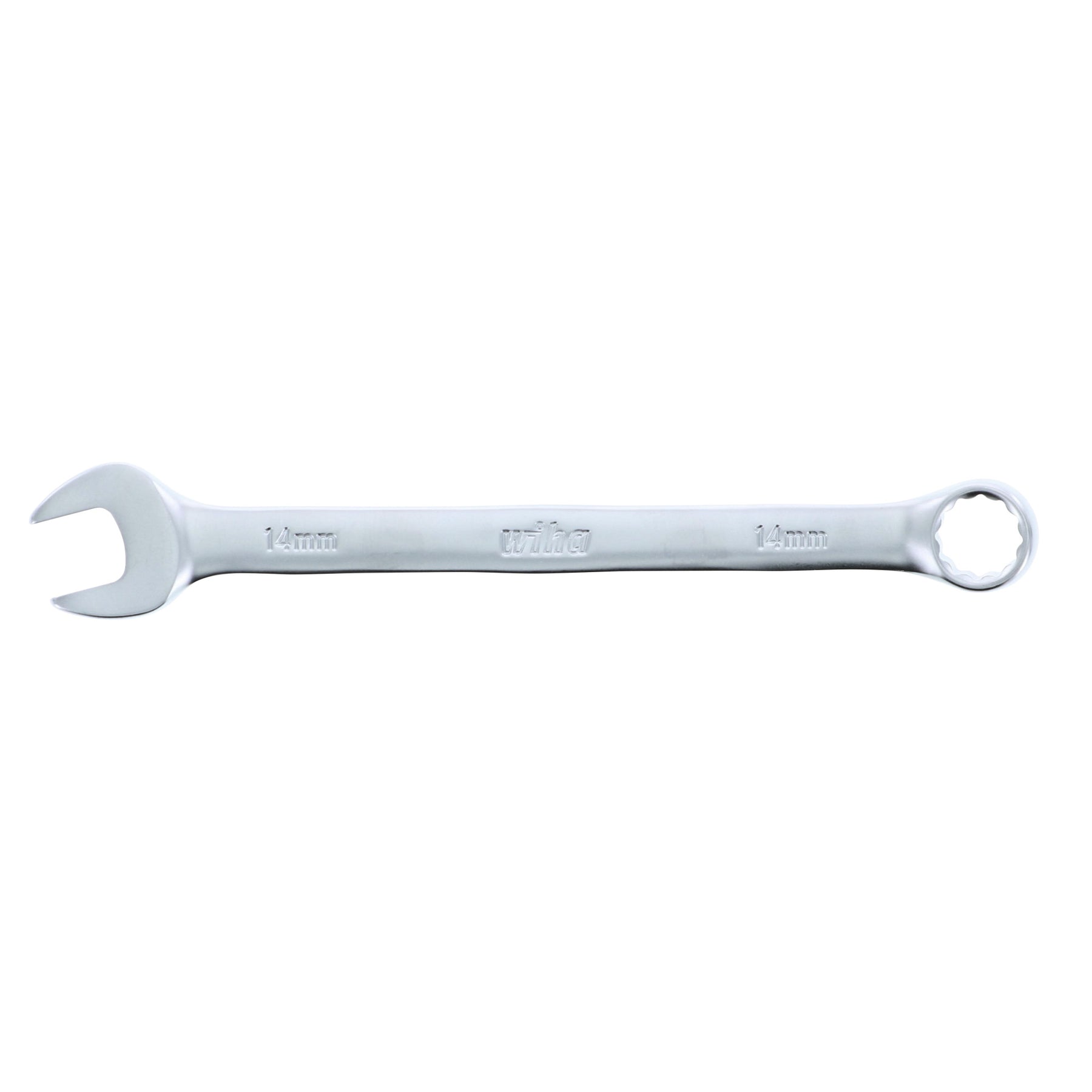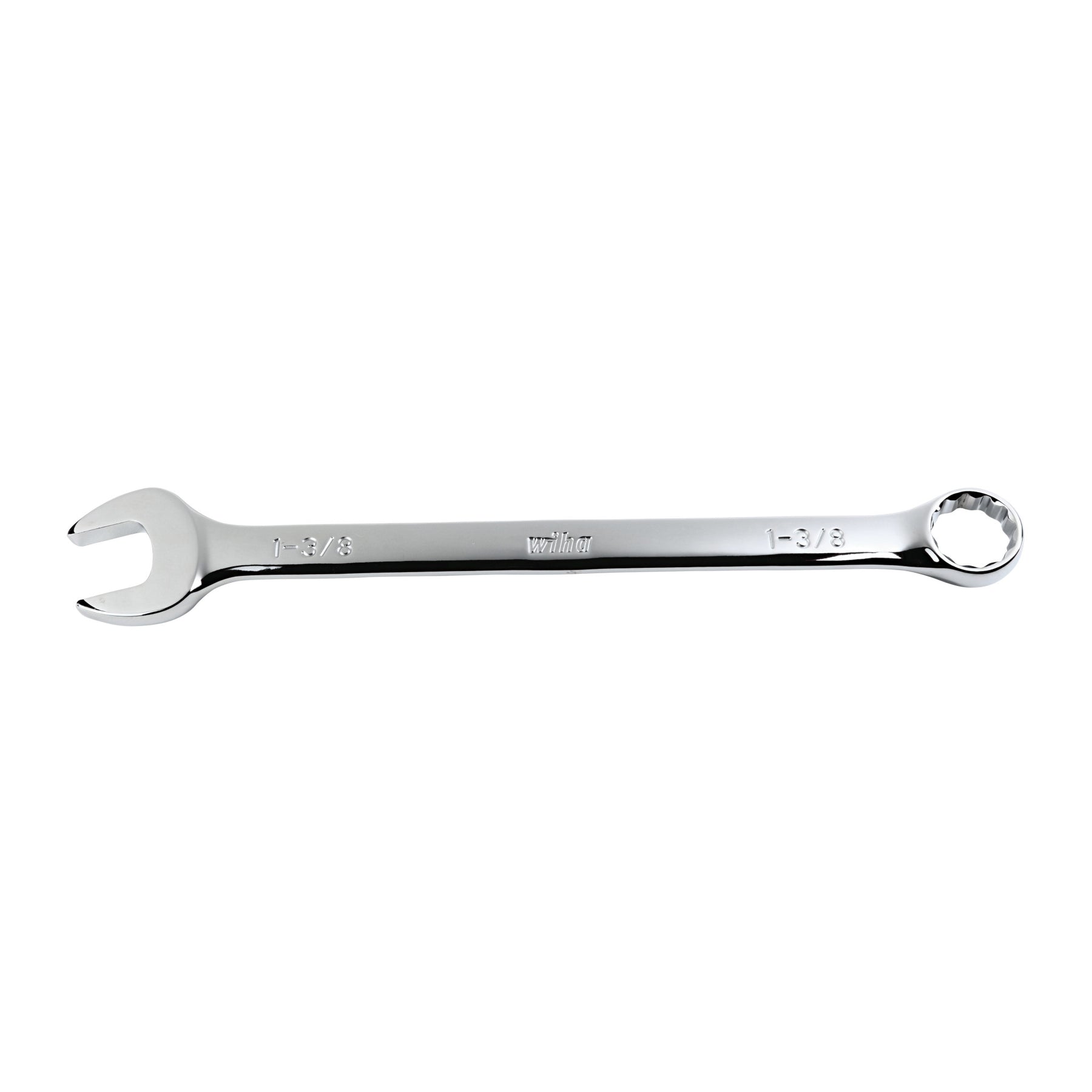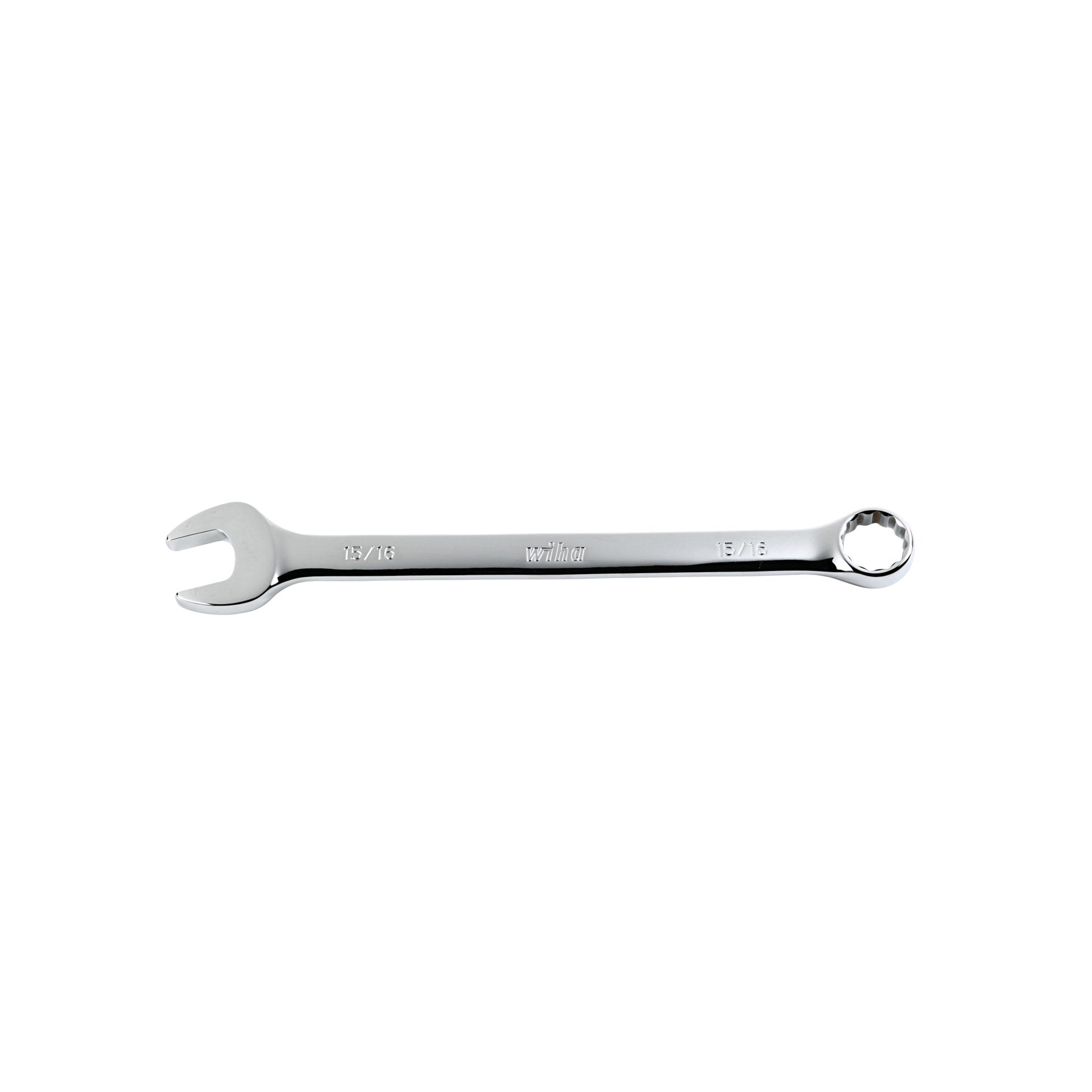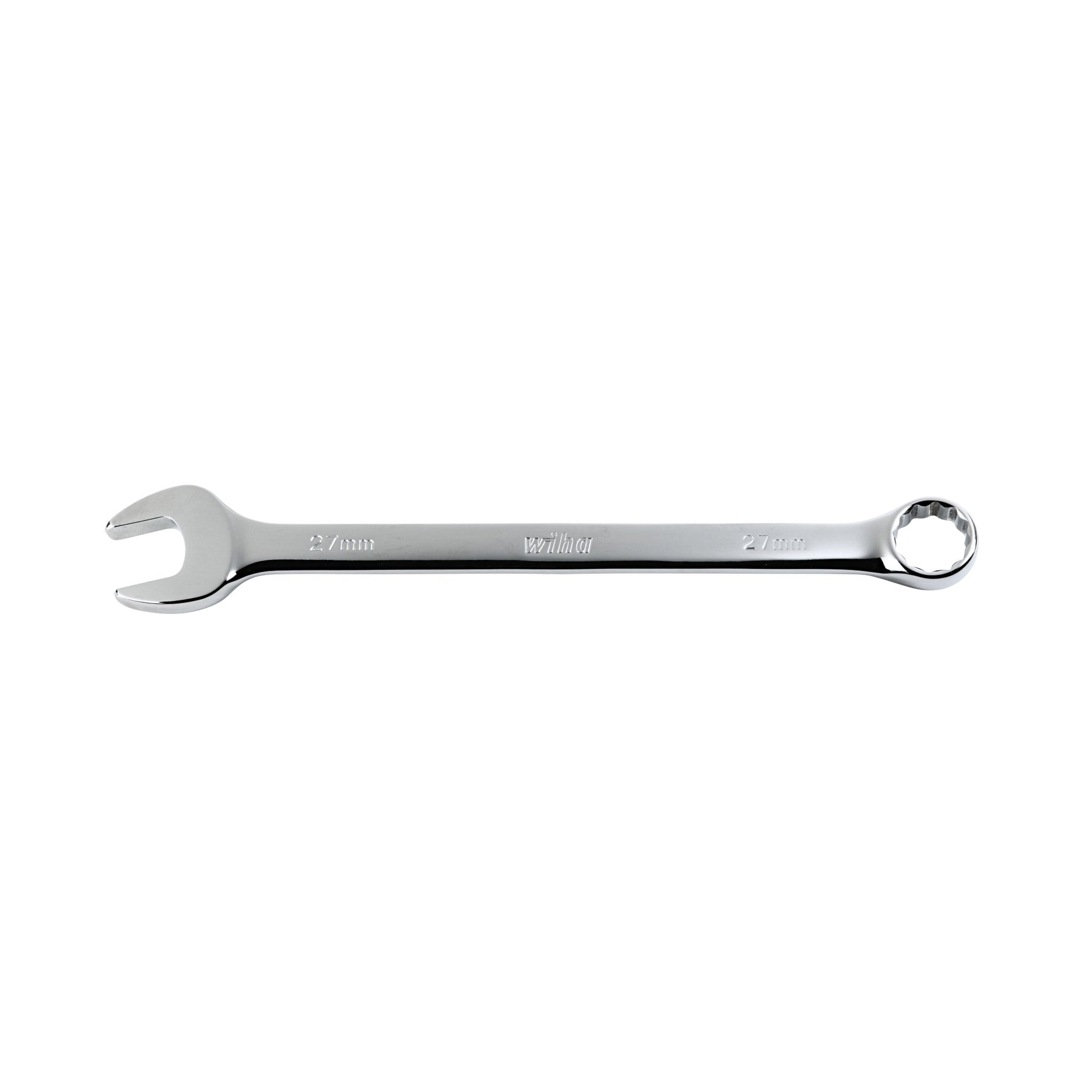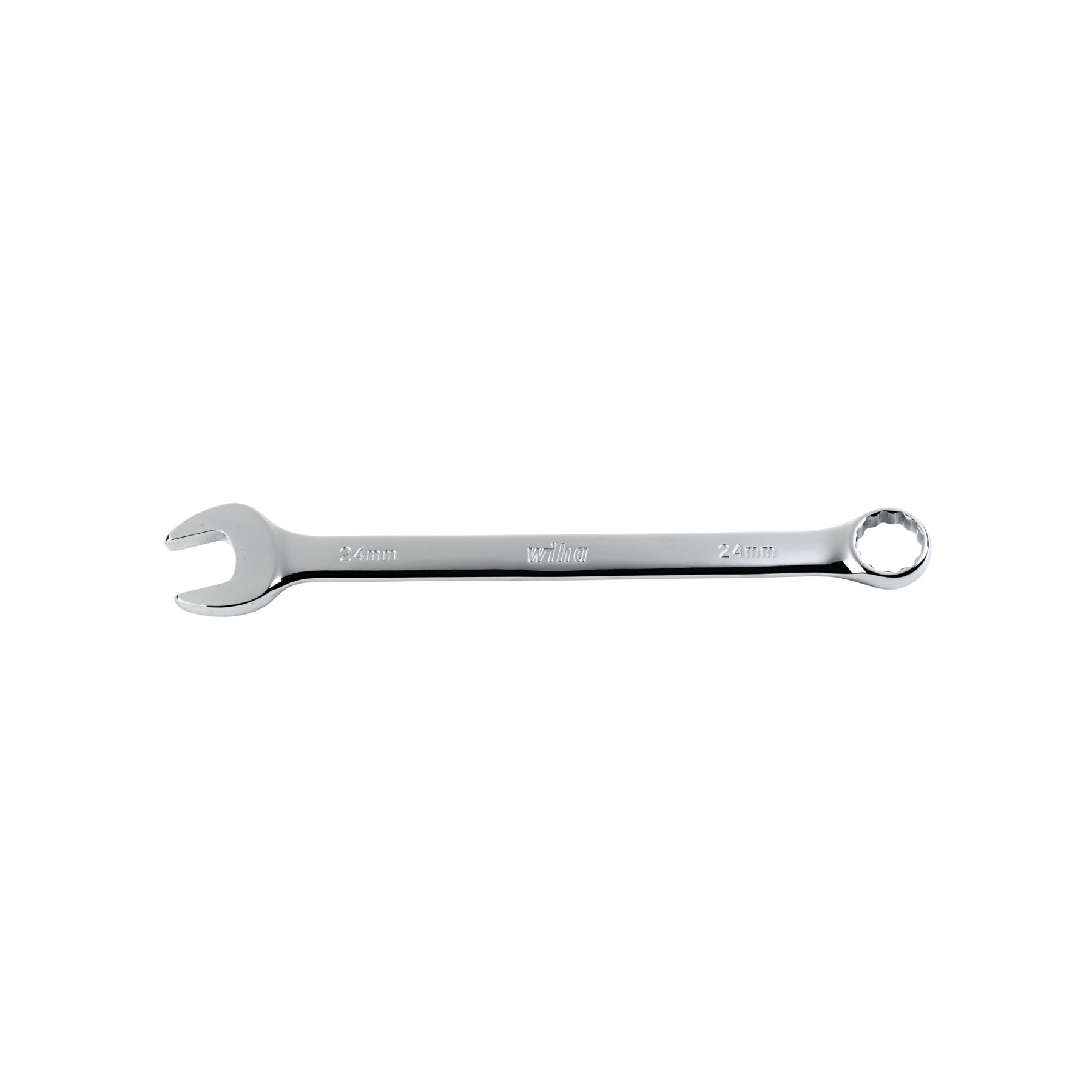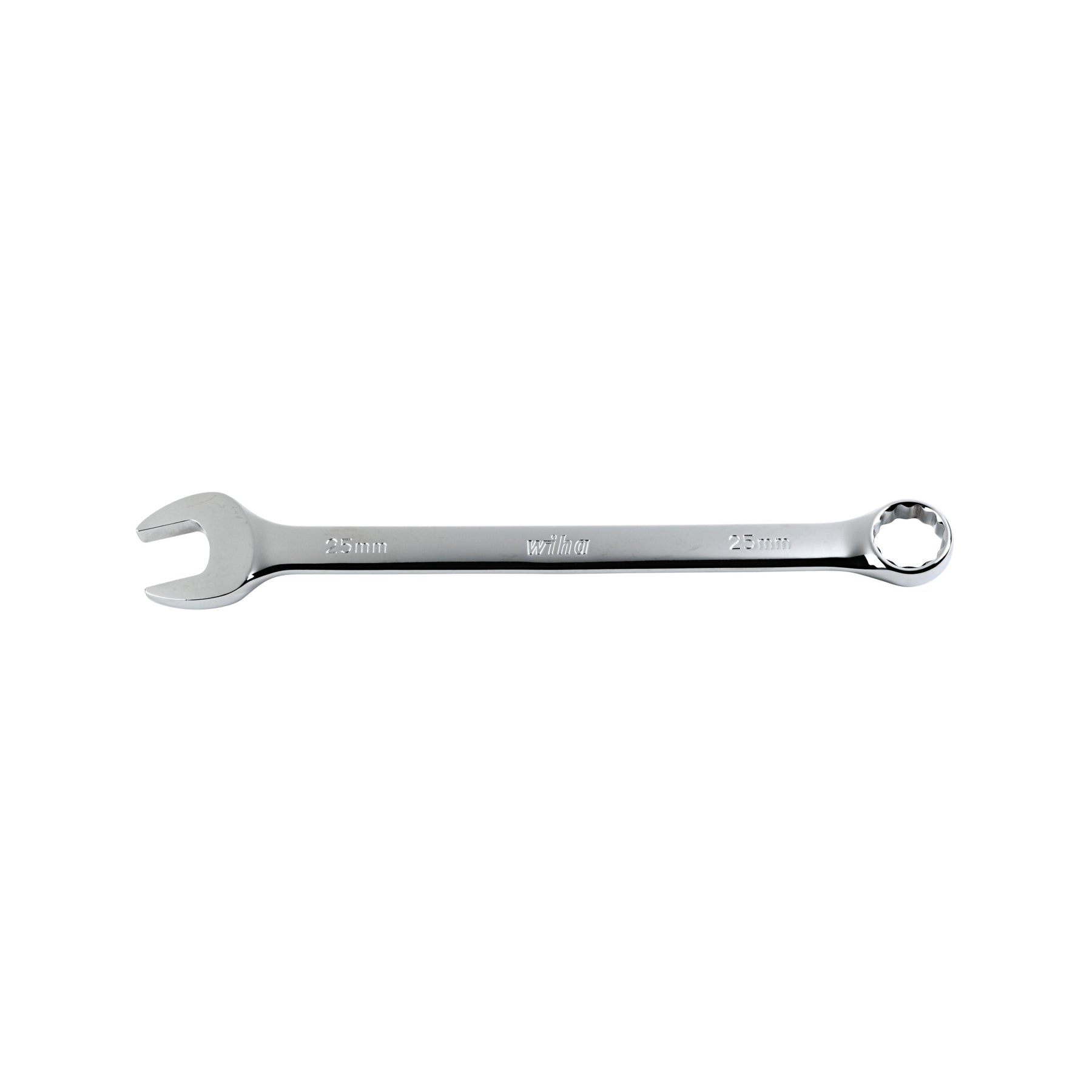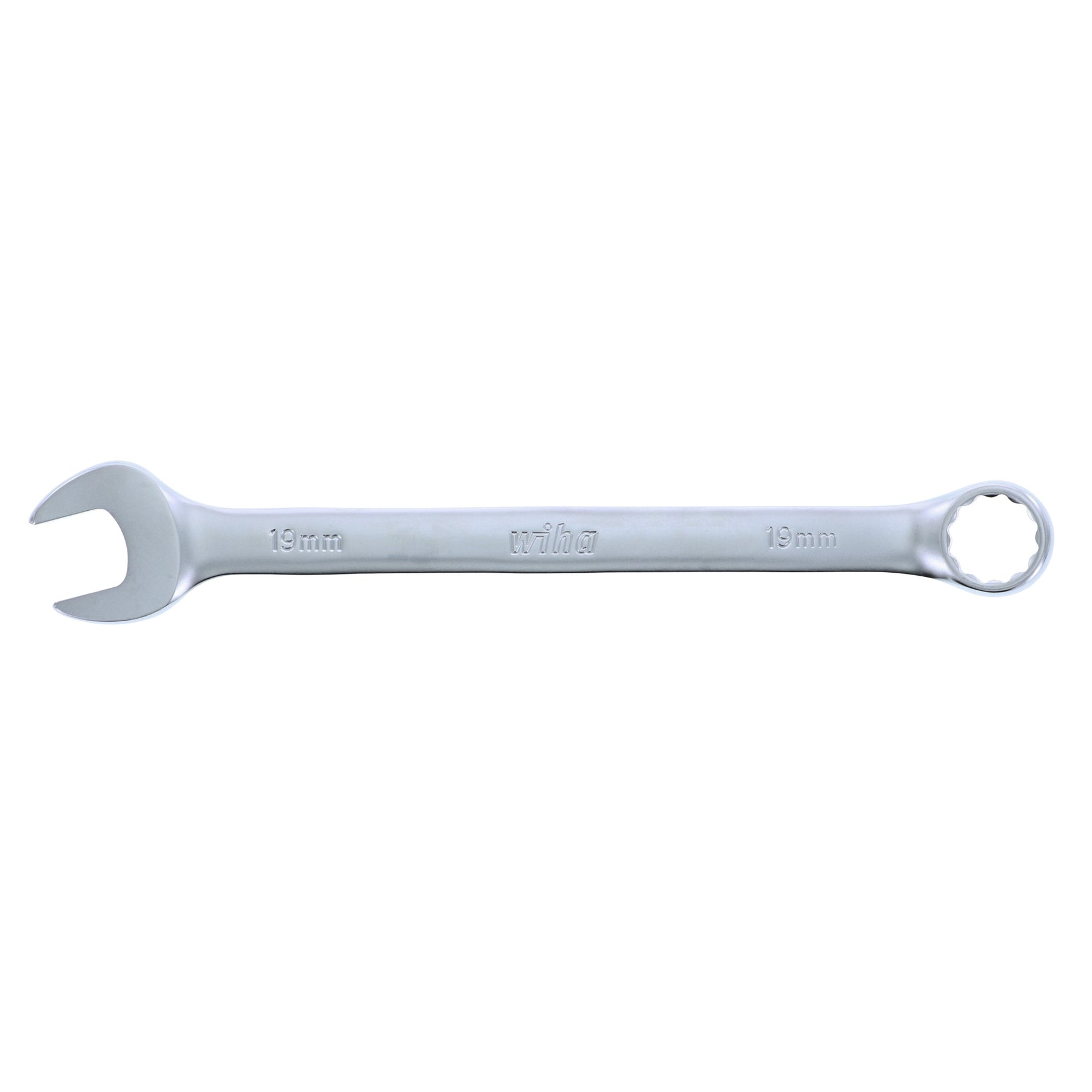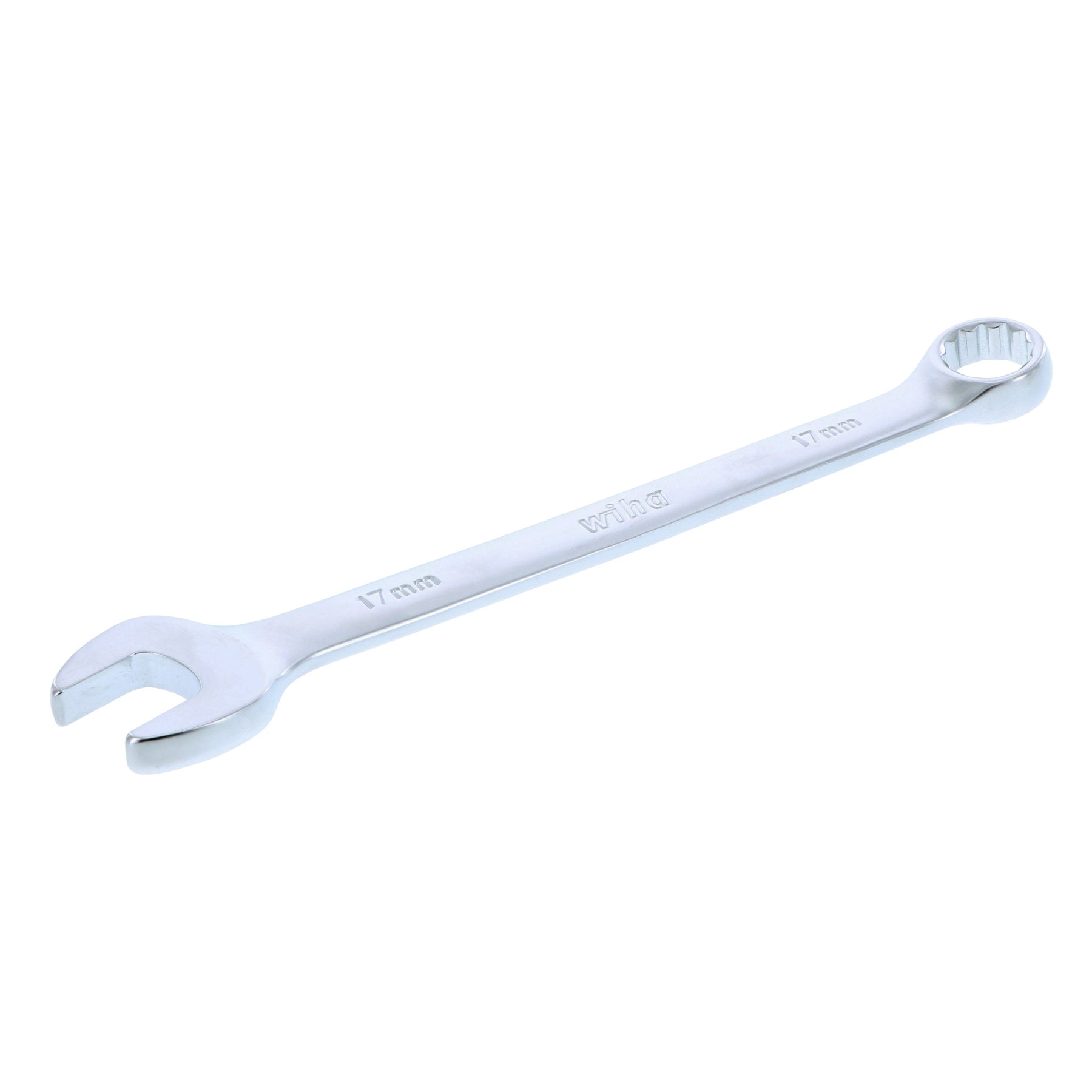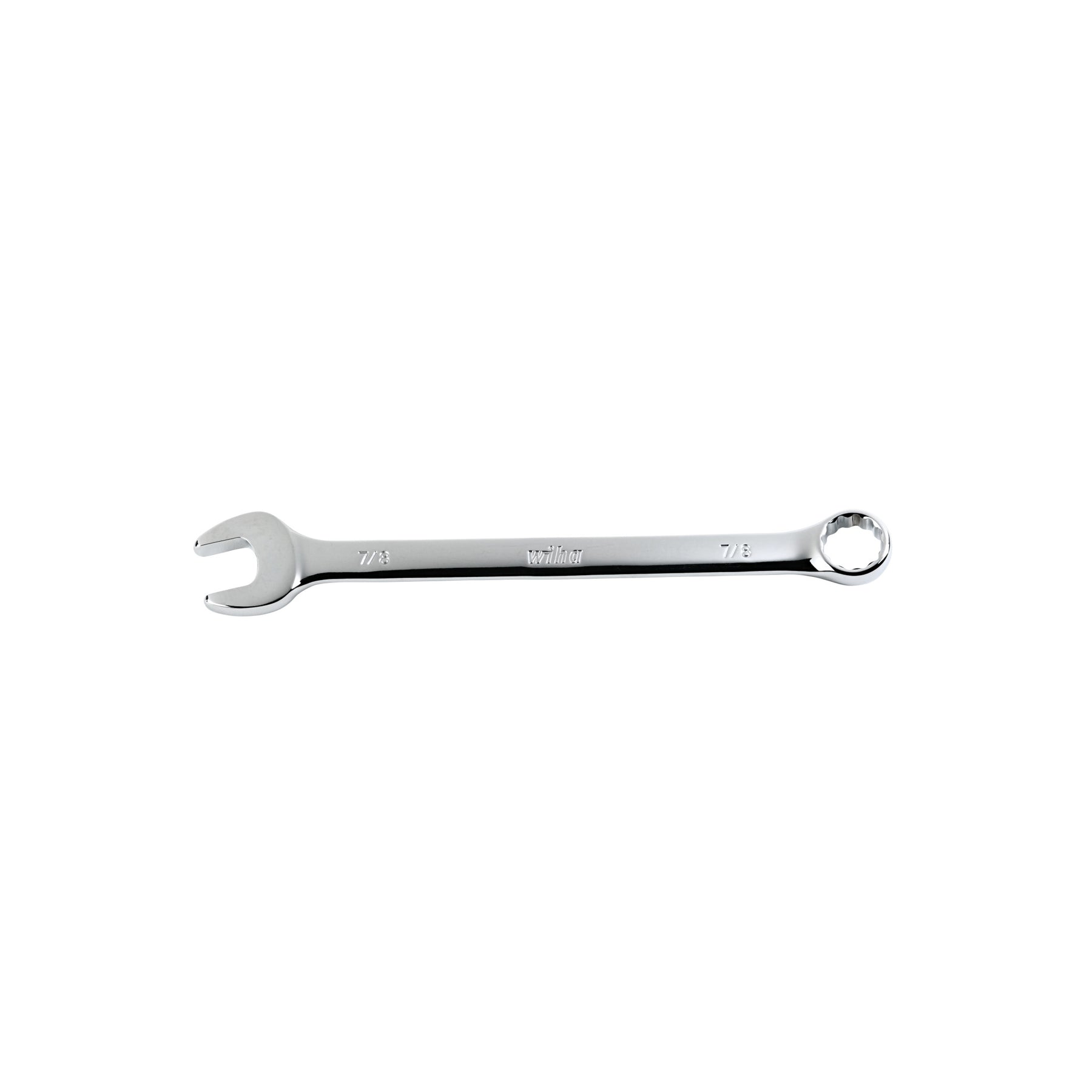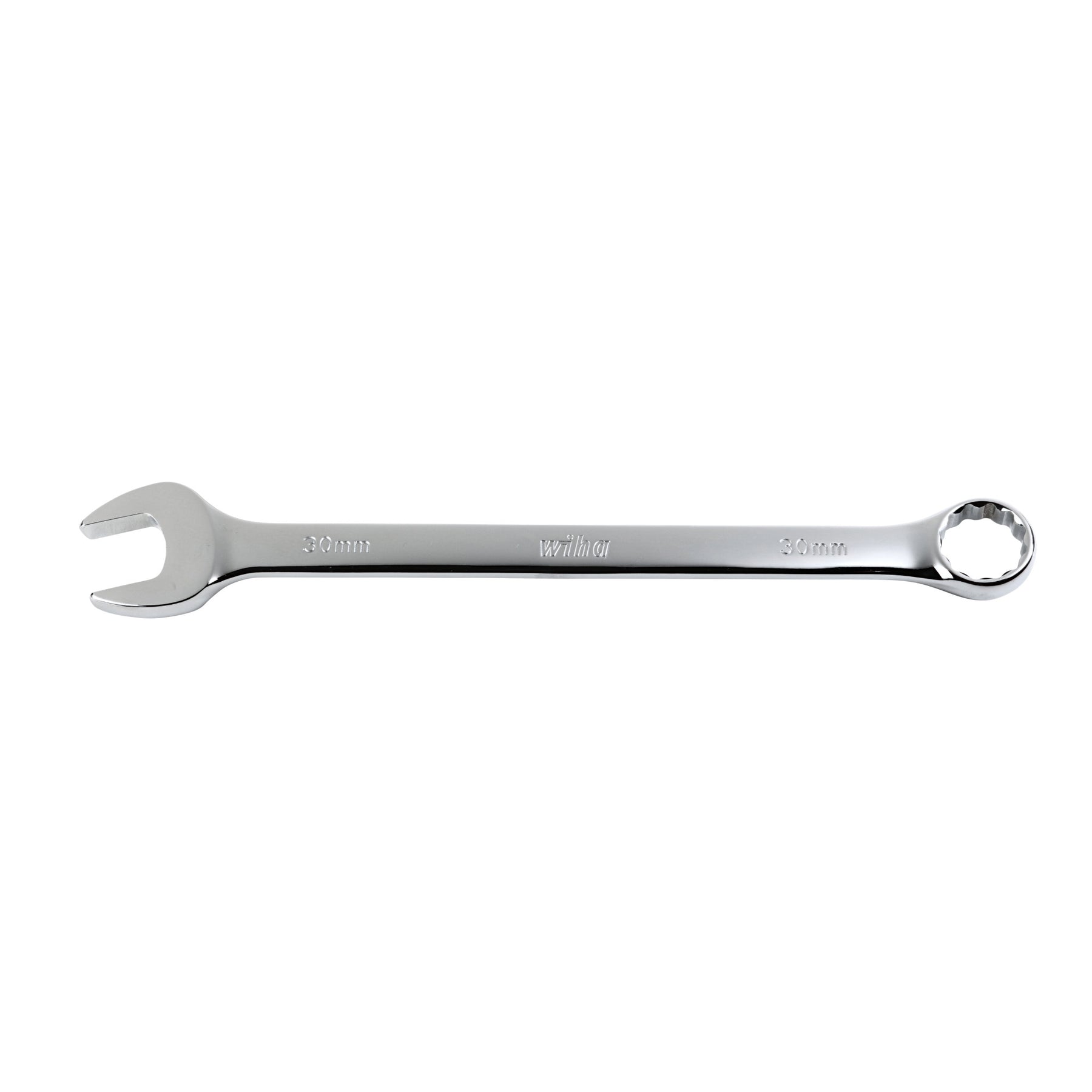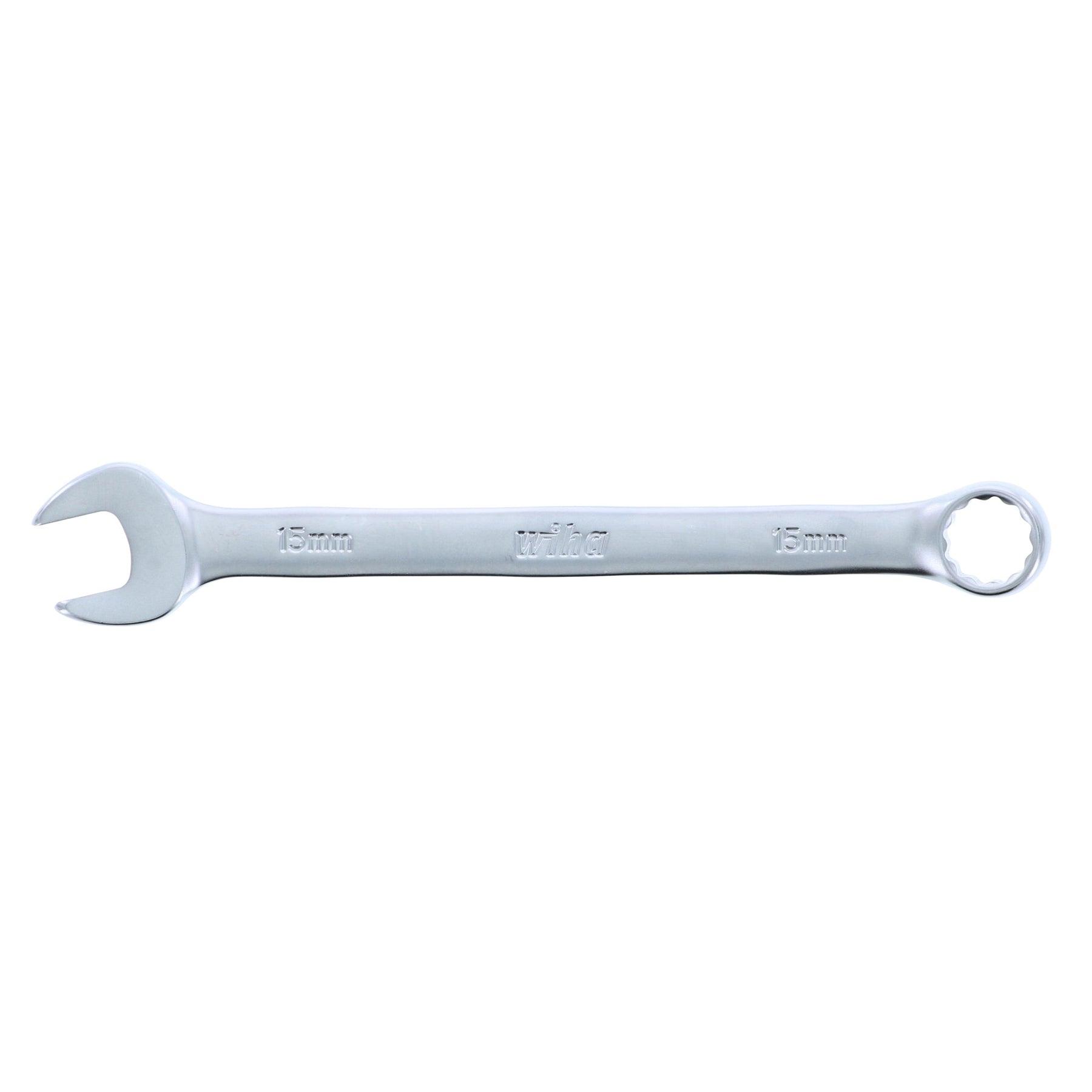 Individual Combination Wrenches
Wiha Pro Rewards members earn 1 point per $1 spent.
Sign up for Pro Rewards to start earning points.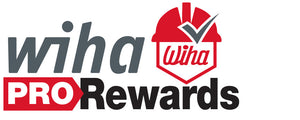 Wiha's Combination Wrenches feature a 12-point box-end design doubles access-angles of a 6-point opening. The point-contacts apply force to the flat sides of the fastener head—rather than the corners—to prevent the fastener head from rounding off. The open-end is angled 15 degrees for flipping the wrench between rotations to maximize rotations and the box-end offset 15 degrees for finger clearance and working around obstructions that limit access to the fastener.
The wrenches consist of premium-quality tool steel, have a Chrome-plated satin finish for corrosion protection, and the size profiles are boldly stamped on the handle for easy identification. 
Designed and engineered by Wiha Germany, manufactured by Wiha globally and are backed by the Wiha No Hassle Guarantee.
SKU: 30447
UPC: 84705304472
Weight lb: 1.09 lb
SKU: 30447
Weight lb: 1.09 lb
UPC: 84705304472
SKU: 30438
Weight lb: 1.09 lb
UPC: 84705304472
SKU: 30442
Weight lb: 1.09 lb
UPC: 84705304472
SKU: 30433
Weight lb: 1.09 lb
UPC: 84705304472
SKU: 30446
Weight lb: 0.91 lb
UPC: 84705304465
SKU: 30436
Weight lb: 1.09 lb
UPC: 84705304472
SKU: 30435
Weight lb: 1.09 lb
UPC: 84705304472
SKU: 30437
Weight lb: 1.09 lb
UPC: 84705304472
SKU: 30434
Weight lb: 1.09 lb
UPC: 84705304472
SKU: 30441
Weight lb: 1.09 lb
UPC: 84705304472
SKU: 30445
Weight lb: 1.09 lb
UPC: 84705304472
SKU: 30440
Weight lb: 1.09 lb
UPC: 84705304472
SKU: 30444
Weight lb: 0.62 lb
UPC: 84705304441
SKU: 30414
Weight lb: 0.25 lb
UPC: 84705304144
SKU: 30407
Weight lb: 0.06 lb
UPC: 84705304076
SKU: 30418
Weight lb: 0.49 lb
UPC: 84705304182
SKU: 30406
Weight lb: 0.05 lb
UPC: 84705304069
SKU: 30424
Weight lb: 0.91 lb
UPC: 84705304243
SKU: 30425
Weight lb: 1.12 lb
UPC: 84705304250
SKU: 30411
Weight lb: 0.15 lb
UPC: 84705304113
SKU: 30419
Weight lb: 0.49 lb
UPC: 84705304199
SKU: 30413
Weight lb: 0.18 lb
UPC: 84705304137
SKU: 30417
Weight lb: 0.38 lb
UPC: 84705304175
SKU: 30412
Weight lb: 0.17 lb
UPC: 84705304120
SKU: 30420
Weight lb: 0.58 lb
UPC: 84705304205
SKU: 30410
Weight lb: 0.13 lb
UPC: 84705304106
SKU: 30408
Weight lb: 0.07 lb
UPC: 84705304083
SKU: 30415
Weight lb: 0.29 lb
UPC: 84705304151
SKU: 30409
Weight lb: 0.1 lb
UPC: 84705304090
SKU: 30416
Weight lb: 0.32 lb
UPC: 84705304168
SKU: 30422
Weight lb: 0.74 lb
UPC: 84705304229