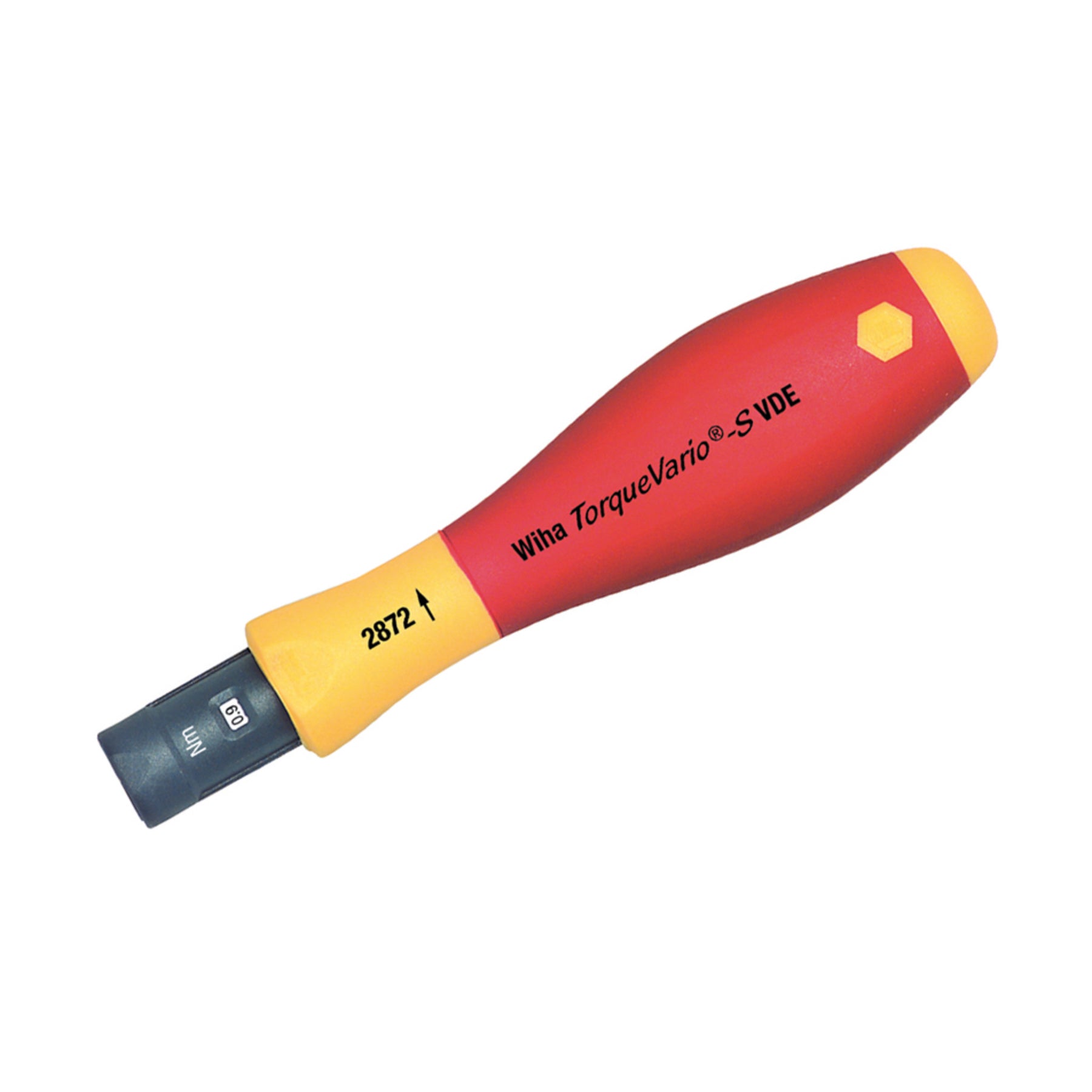 Insulated Adjustable TorqueVario-S Handle 0.8-5.0Nm
Wiha Pro Rewards members earn $11.25 USD worth of points.
Sign up for Pro Rewards to start earning points.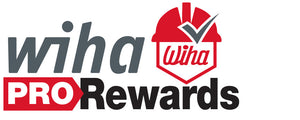 SlimLine blade sold separately. EN ISO 6789, BS EN 26789, ASME B107.14M Meets ASTM F1505, VDE 0682/part201, DIN 7437, EN/IEC 60900, NFPA-70E & CSA specification 10,000 Volt Tested for a 1,000(AC) 1,500(DC) Volt Certification, VDE and GS tested tools marked with serial number and include calibration certificate. Ergonomic multi-component handle, particularly light and compact handle sizes proportioned to optimize torque range. Audible and perceptible click when the pre-set torque has been attained ±6%. Accuracy quality and accuracy guaranteed to 5000 Cycles or 1-year. Secure torque setting, requires torque adjustment tool. Loosening torque approx. +30% greater than tightening torque automatically resets for next torque cycle. Requires SlimLine Blade holder #28350 for operation.
SoftFinish cushion grip handle for comfort and control
Dual durometer construction for long-lasting durability
Torque setting view port for easily identifying adjustable torque settings
Torque accuracy of +/- 6% for confidence in precise tolerances
Audible and perceptible click for alerting users when the desired torque limit is attained
Individual Serial Numbers and Certificate of Calibration Accuracy for warranty claim protection
Automatically resets for the next torque setting application
Maintains 50% greater unfastening torque for fastener removal
Designed and engineered by Wiha Germany
Designed for 5,000 cycles or 1 year—whichever comes first
Individually tested to 10,000 volts AC and rated to 1,000 volts AC for safety and peace of mind
WIHA INSULATED TOOLS | Meet VDE testing standards for protection against arc flash explosion | Meet ASTM F1505 standard specifications for insulated and insulating hand tools | Meet EN/IEC 60900 testing standards for protection against arc flash explosion | Meet CSA testing benchmarks for safety and performance
WIHA TORQUE TOOLS | Meet EN ISO 6789 for calibration and determination of measurement uncertainty | Meet BS EN 26789 for hand torque tools - requirements test methods | Meet ASME B107.14M for manually operated torque wrenches and screwdrivers
Visit wihatools.com/torque-service-program for our Torque Control service program
SKU: 28736
UPC: 084705287362
Weight lb: 0.45 lb
Country of Origin: Germany
Product Depth Inches: 2"
Product Width Inches: 2"
Product Height Inches: 8.5"
Packaging: Plastic Tube
Overall Length Inches: 5.4″
Overall Length Millimeters: 138
SKU: 28736
Weight lb: 0.45 lb
UPC: 084705287362