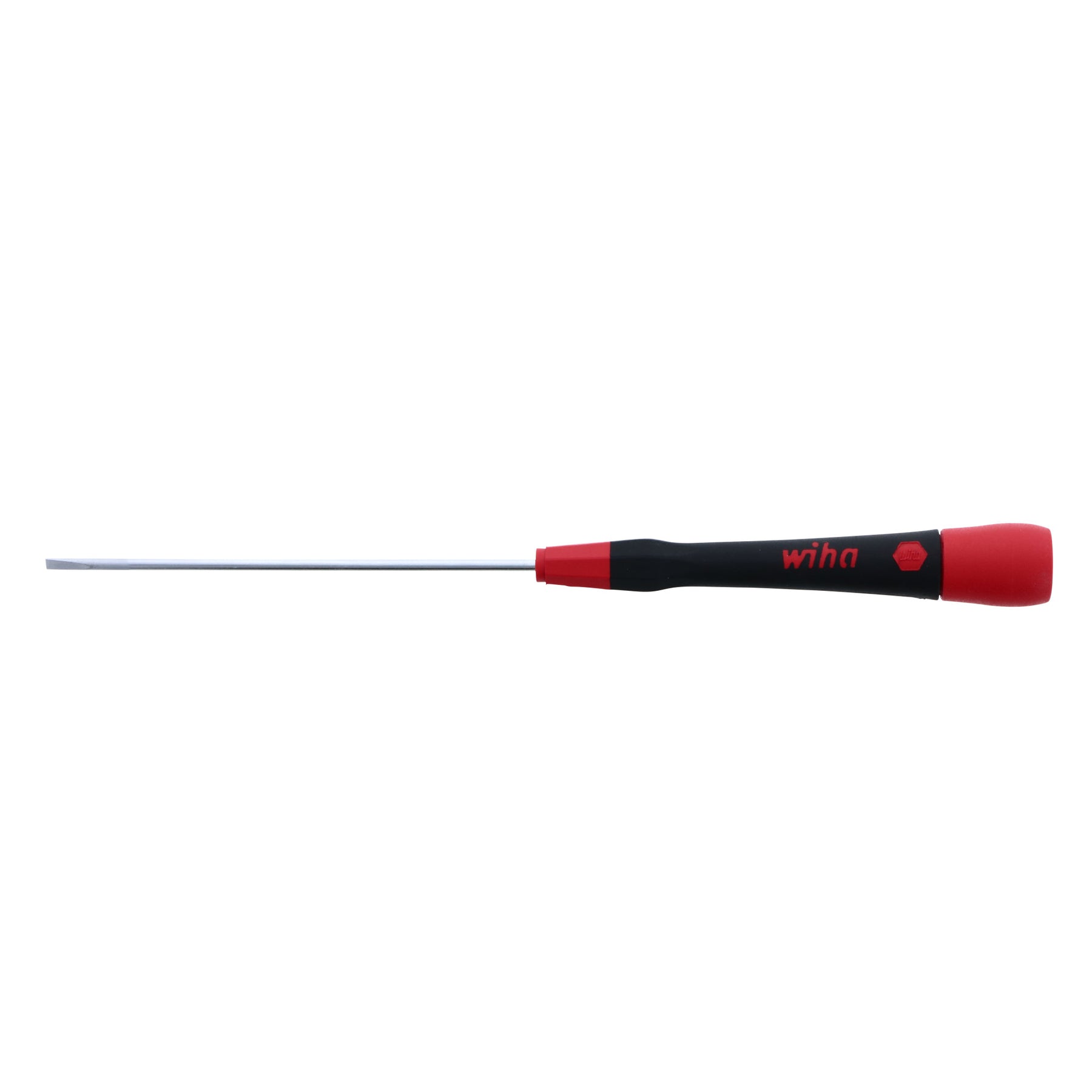 PicoFinish Slotted Screwdriver 2.5mm x 100mm
Wiha Pro Rewards members earn 1 point per $1 spent.
Sign up for Pro Rewards to start earning points.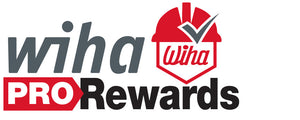 When it comes to working on small components and modern electronics, using the best precision screwdriver is essential—Wiha PicoFinish Precision Slotted Screwdrivers are unrivaled. Wiha PicoFinish Precision Screwdrivers feature cushion-grip handles for comfort and control, and the dual durometer material is direct-molded to the blade for a permanent bond. The PicoFinish style includes a hex profile finger grip for precise torque and a tapered handle for rapid rotation. The handles are sized proportionate to the tip and feature an extra-long smooth-turning cap for multiple hand positions. The Slotted driver tip profiles are labeled on the cap to quickly and easily identify the driver you need when stored vertically. Experience the tightest fitting precision-machined driver tips from the company that set the standard for precision. Wiha's exact-fit tips meet the highest tolerances of precision machining to eliminate fastener damage.
Designed and engineered by Wiha Germany
Cushion grip handle for comfort and control
Dual durometer construction for long-lasting durability
Handle direct molded to blade for a permanent bond
Hex profile finger grip for precise torque and control
Tapered handle for rapid rotation
Extra-long cap for optimal hand positions and smooth turning
Tip profile labeled on cap for easy identification
Handle sized proportionate to the blade for consistent mechanical advantage
Wiha engineered premium quality tool steel for strength and durability
Chrome-plated satin finish for corrosion protection
Exact fit precision machined tip for reduced cam-out
SKU: 26068
UPC: 084705260686
Weight lb: 0.05 lb
Country of Origin: Germany
Product Depth Inches: 1.25"
Product Width Inches: 1.75"
Product Height Inches: 5.75"
Packaging: Bag
Overall Length Inches: 7.9″
Overall Length Millimeters: 200
SKU: 26068
Weight lb: 0.05 lb
UPC: 084705260686