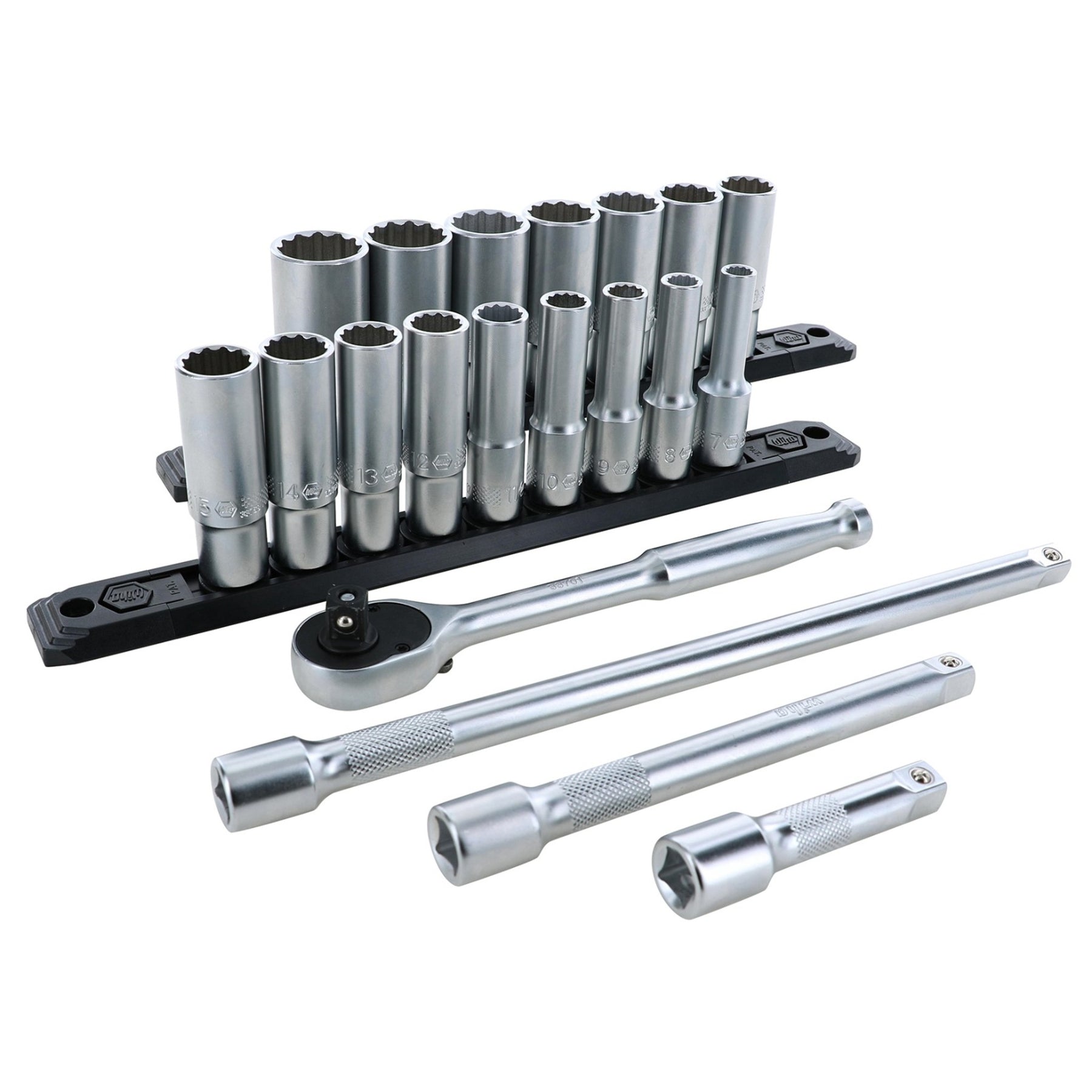 20 Piece Professional Series Deep Socket Set - 12 Point - 3/8" Drive - Metric
Wiha Pro Rewards members earn $4.35 USD worth of points.
Sign up for Pro Rewards to start earning points.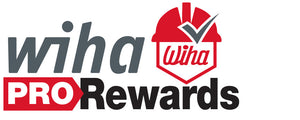 Wiha's Professional Series Sockets are available as 6 point - 1/4" drive, 12 point - 3/8" drive, and 12 point - 1/2" drive configurations and feature roll-stamped die markings for clear identification, a knurled band for extra grip, smooth broached and clear-coated openings for added protection against rust and corrosion, radiused corners for preventing fastener head round-off, and four-side detent grooves with beveled rim for easy and secure drive engagement.
Set Includes: 7.0, 8.0, 9.0, 10.0, 11.0, 12.0, 13.0, 14.0, 15.0, 16.0, 17.0, 18.0, 19.0, 20.0, 21.0, 22.0mm
72 tooth ratchet system with 5° arc swing for smooth ratcheting in tight spaces
Spring-loaded detent retaining ball for secure socket lock
Push button quick release for rapid socket exchange
Roll-stamped die markings for clear identification
Knurled band for extra grip
Broached and clear-coated openings for corrosion and rust protection
Radiused corners for preventing fastener head round-off
Four-side detent grooves with beveled rim for easy and secure drive engagement
Beveled drive end for smooth socket engagement
Radiused interior drive corners for reduced stress concentrations
Wiha premium-quality tool steel for strength and durability
Highly dependable pawl mechanism for slip and skip prevention
Backed by the Wiha No Hassle Guarantee
SKU: 33793
UPC: 084705337937
Socket Point Type: 12 Points
Weight lb: 4.55 lb
Product Depth Inches: 4"
Product Width Inches: 16"
Product Height Inches: 4"
Packaging: Box
SKU: 33793
Weight lb: 4.55 lb
UPC: 084705337937