Wiha Pullover 1/2 Zip Large
Wiha Pro Rewards members earn $1.95 USD worth of points.
Sign up for Pro Rewards to start earning points.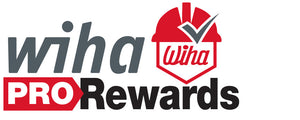 Wiha half zip pullovers a versatile enough to be worn just about anywhere and in any season. With long sleeves and a lightweight breathable material it has enough to keep you warm on cooler nights, but not too hot for wearing during the days.
SKU: 91676
UPC: 084705916767
Weight lb: 0.75 lb
Country of Origin: United States
Packaging: Bag
SKU: 91676
Weight lb: 0.75 lb
UPC: 084705916767