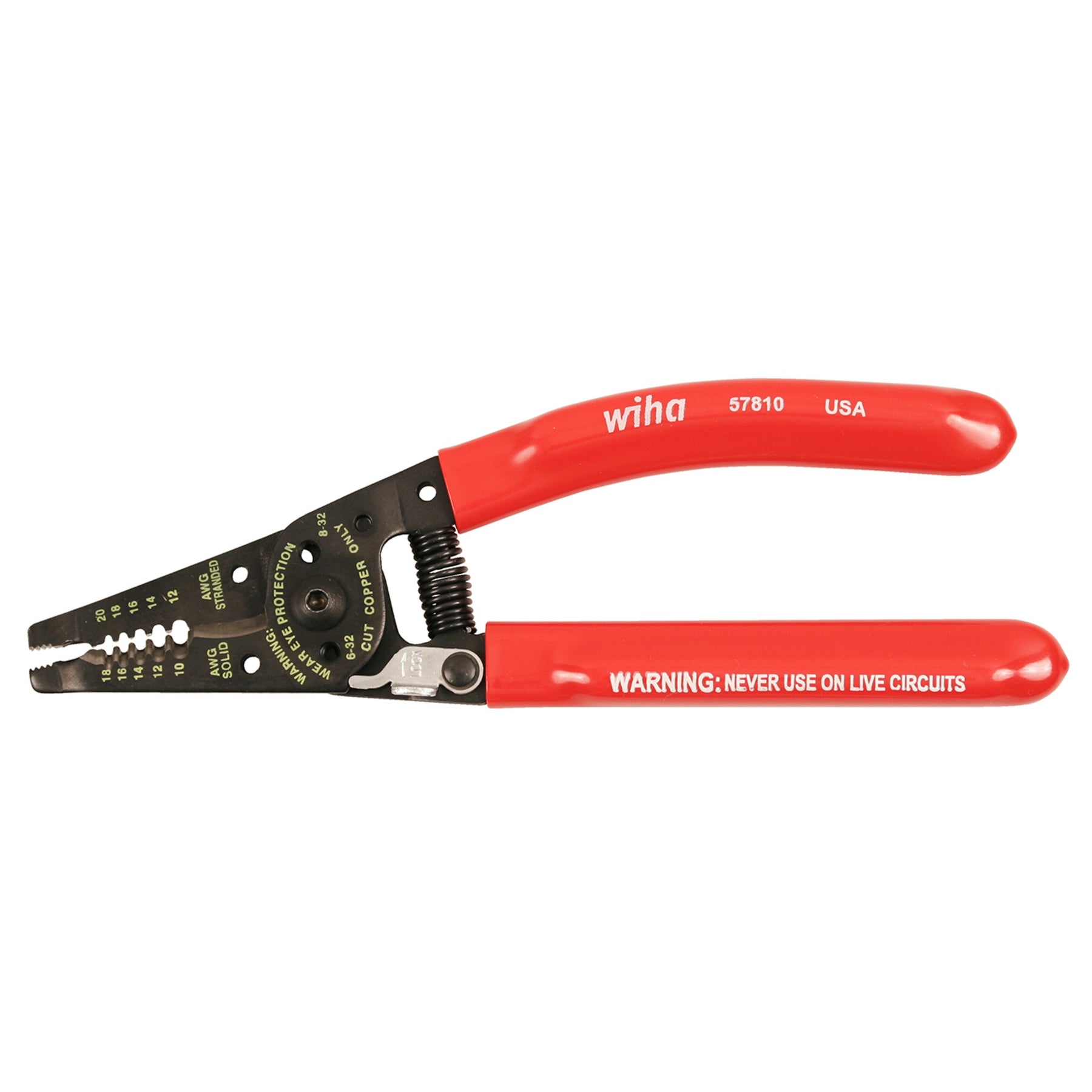 Classic Grip Wire Strippers 7.25"
Wiha Pro Rewards members earn 1 point per $1 spent.
Sign up for Pro Rewards to start earning points.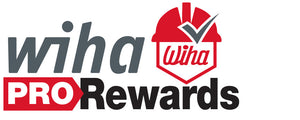 Wire Strippers: 7.25"/184mm OAL. Soft Vinyl Hand Grips provide a high level of comfort during force application. The cutter on this tool is long and curved, making cutting require less force. Wire Stripper features a return spring for fast and efficient work, serrated plier nose for working small nuts and pulling wire. This wire stripper also includes holes in the jaw for looping through wire. AWG Wire stripping stations: 10-18 Solid 12-20 Stranded. Screw cutter: 6-32 / 8-32.
Wire stripping stations 10-18 Solid, 12-20 Stranded, Screw cutter 6-32 / 8-32
Holes In Jaw For Looping Wire
Return Spring Opening Stop To Prevent Spring From Becoming Disengaged
Hardened Tool Steel, Non-Glare Black Finish
Long, Curved Cutter Requires Less Force To Cut
SKU: 57810
UPC: 084705578101
Weight lb: 0.36 lb
Country of Origin: United States
Product Depth Inches: 0.5"
Product Width Inches: 4.25"
Product Height Inches: 10.25"
Packaging: Vinyl Pouch
SKU: 57810
Weight lb: 0.36 lb
UPC: 084705578101