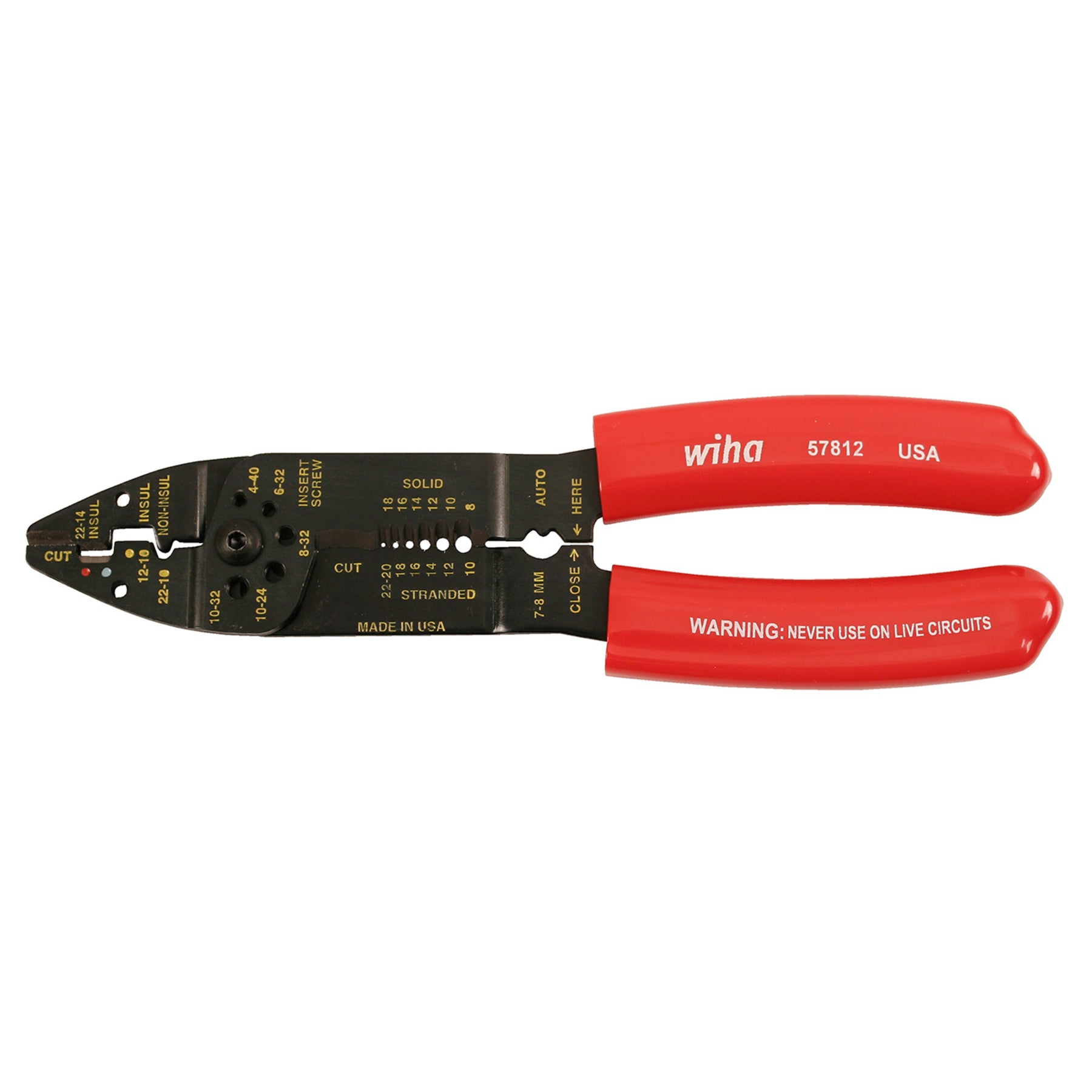 Classic Grip UpFront Cutters/Crimper/Strippers 8.5"
Wiha Pro Rewards members earn 1 point per $1 spent.
Sign up for Pro Rewards to start earning points.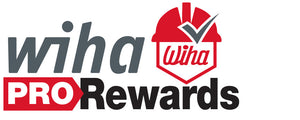 Wire Strippers Cutters: 8.5"/216 mm OAL. Soft Vinyl Hand Grips provide a high level of comfort during force application. Wire Stripping Pliers, Cutters, and Crimpers feature a pliers nose for working small nuts and pulling wire. Also includes a serrated plier nose for working small nuts and pulling wire. The screw cutter and sizing holes are designed to be close to pivot point to increase leverage in hard-to-reach working applications. The Wiha Stripper/Crimper/Cutter are made with premium quality tool steel for strength and durability and induction hardened jaws for superior sharpness and longevity. Wire stripping stations: AWG 10-22. Screw cutter: 6-32 / 8-32 / 10-32 / 10-24.
Stripping stations AWG 10-22 and Screw cutter 4-40 / 6-32 / 8-32 / 10-32 / 10-24
Screw Cutter/Sizing Holes Are Moved Closer To Pivot For More Leverage, Making It Easier To Shear Screw
Hardened Tool Steel, Non-Glare Black Finish
Crimps Insulated Non-Insulated
Heat Treated Tool Steel
SKU: 57812
UPC: 084705578125
Weight lb: 0.52 lb
Country of Origin: United States
Product Depth Inches: 0.5"
Product Width Inches: 4.25"
Product Height Inches: 11.5"
Packaging: Vinyl Pouch
SKU: 57812
Weight lb: 0.52 lb
UPC: 084705578125