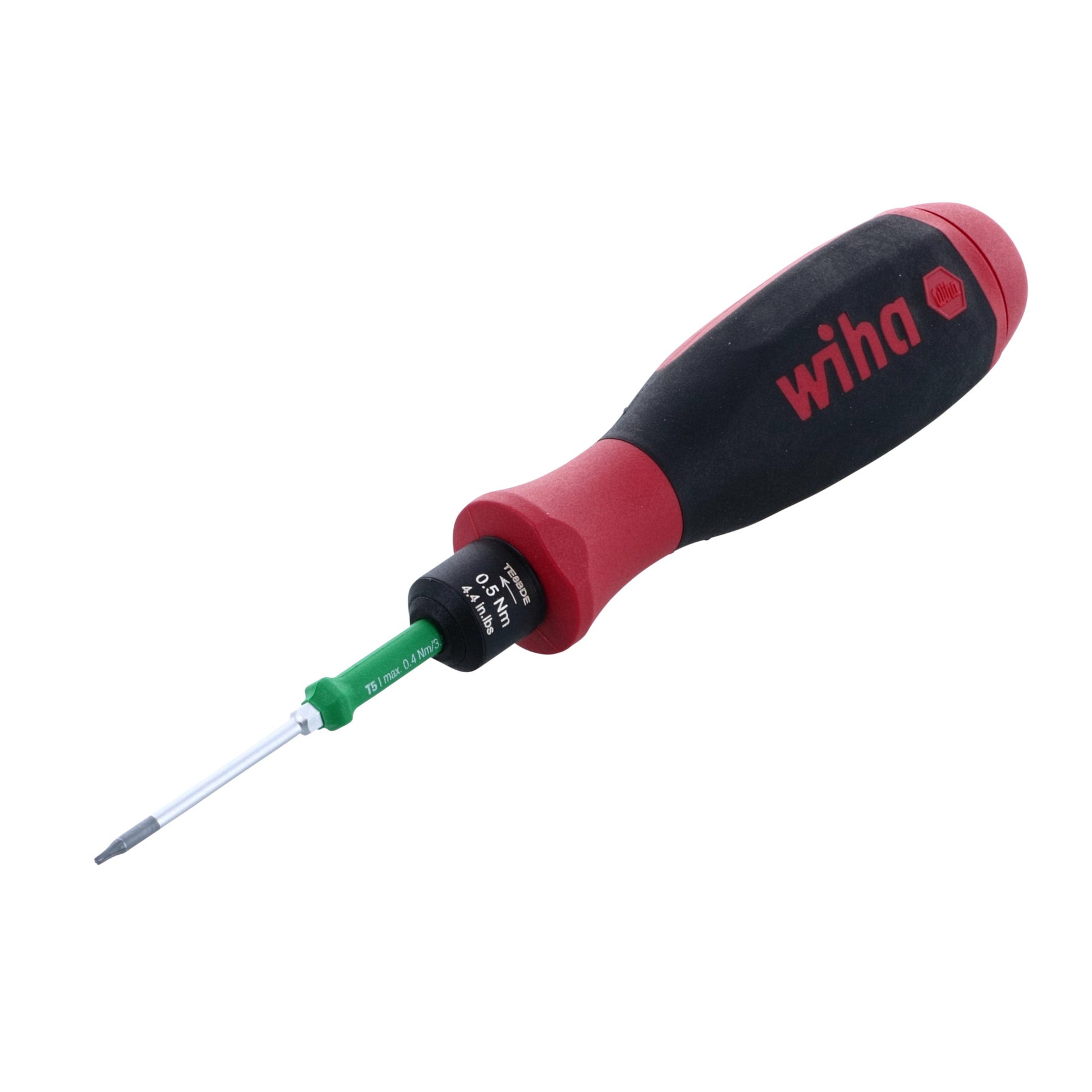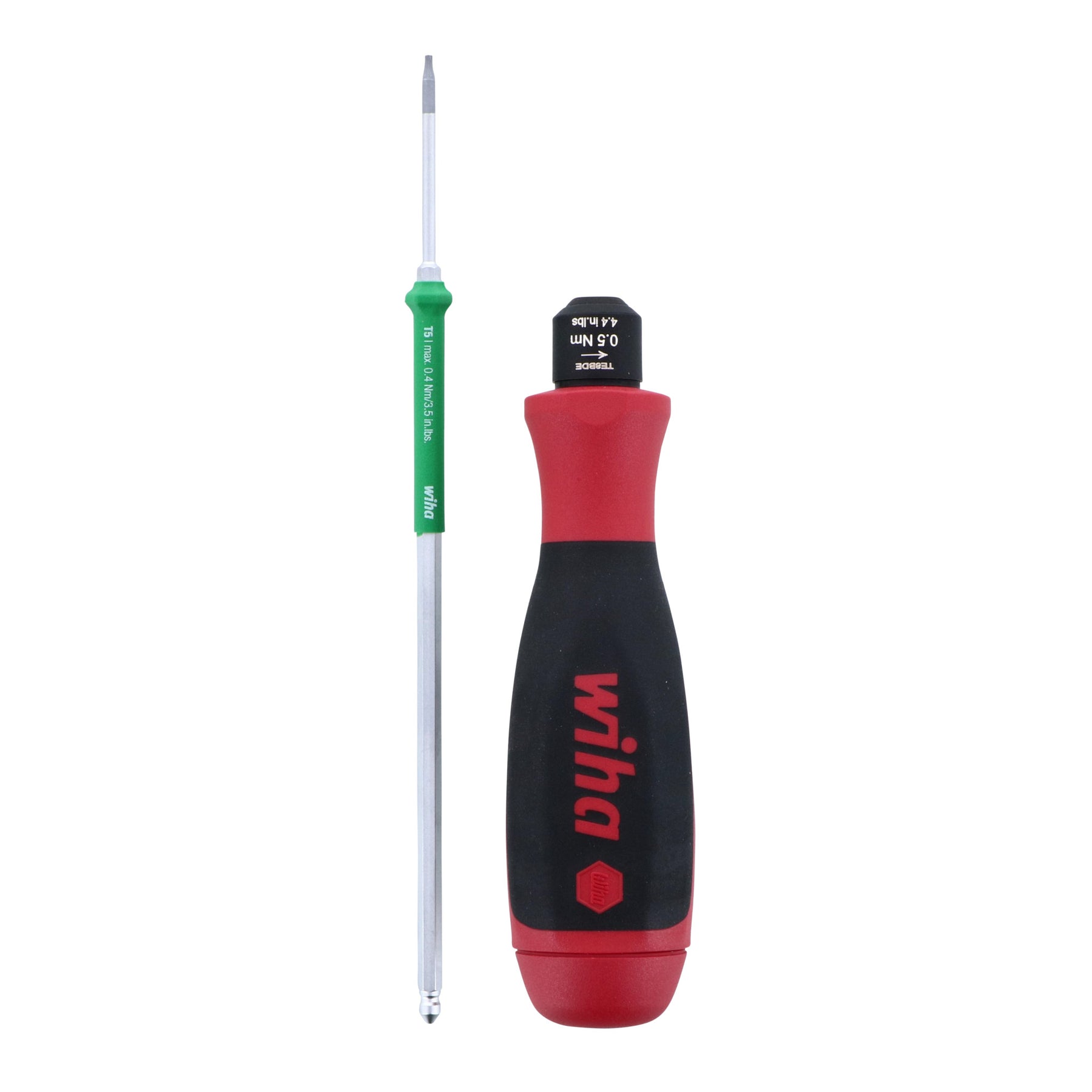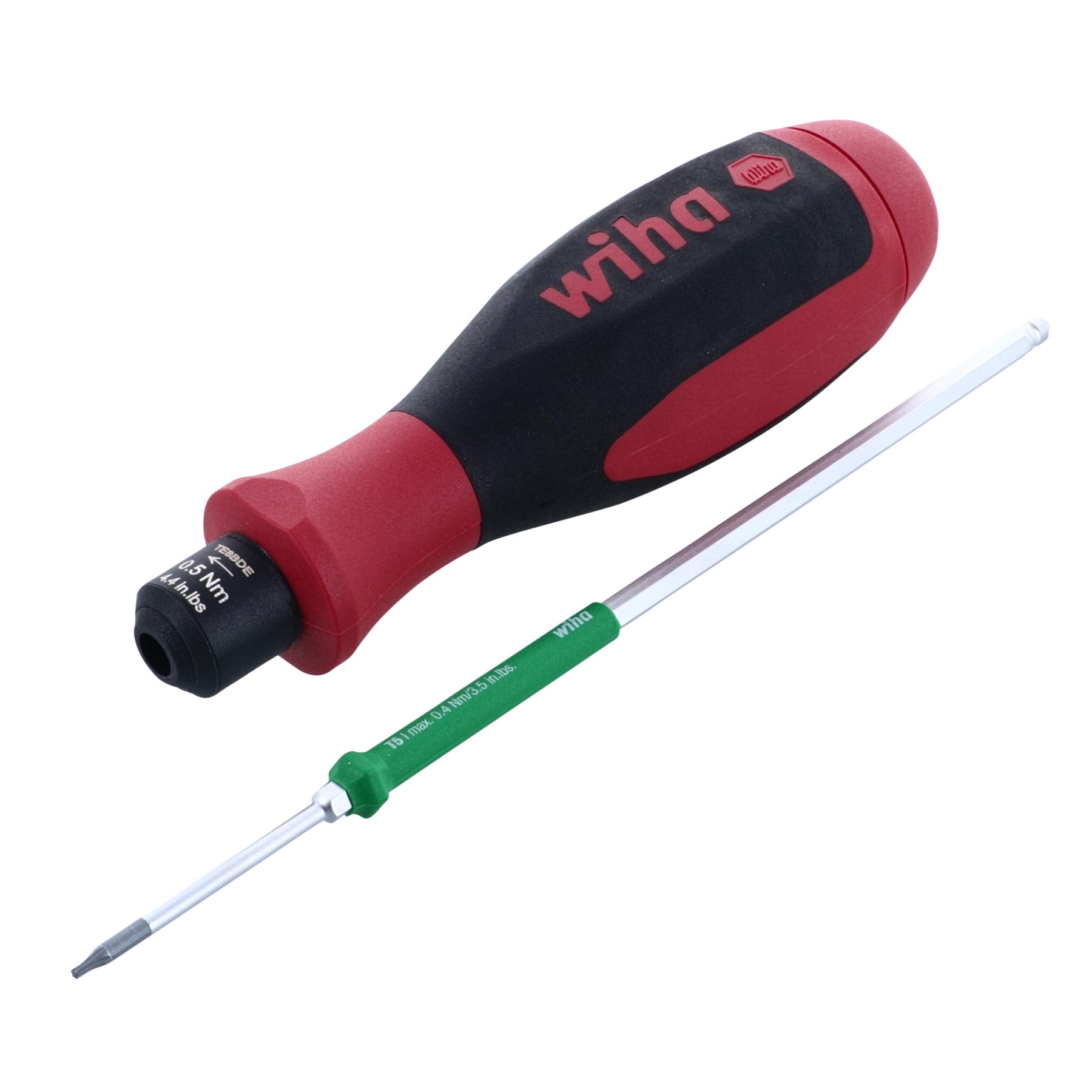 easyTorque SoftFinish Screwdriver Handle 4.4 In/lbs. 0.5Nm - Torx Blade T5
Wiha Pro Rewards members earn $3.20 USD worth of points.
Sign up for Pro Rewards to start earning points.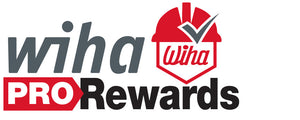 Wiha SoftFinish® Driver Handles are the standard for professional quality. Featuring an 8-edged large-diameter comfort grip, SoftFinish® puts maximum surface area in the palm of your hand for powerful torque and less fatigue. Tools Meet: ASME B107.14m, EN ISO 6789, BS EN 26789 Guaranteed Torque Accuracy of +/- 10% to 5000 cycles / 1 year Each Tool Factory Preset and Calibrated No Certificate of calibration SoftFinish Cushioned Grips With Larger Handles For Better Torque Replaceable Blades +/- 10% Repeatability Economical Torque Control for tooling Assembly, Repair Improves Quality Audible click and reset at achieved torque value Reverse torque is 50% greater for easy removal using same tool. Wiha premium quality SoftFinish® Drivers are designed and engineered by Wiha Germany, Manufactured in Germany, and backed by the Wiha No Hassle Guarantee.
Tools Meet: ASME B107.14m, EN ISO 6789, BS EN 26789
Guaranteed Torque Accuracy of +/- 10% to 5000 cycles / 1 year
Each Tool Factory Preset and Calibrated, No Certificate of calibration
SoftFinish cushioned grip for better torque
Replaceable Blades
SKU: 29232
UPC: 084705292328
Weight lb: 0.25 lb
Country of Origin: Germany
Product Depth Inches: 1.5"
Product Width Inches: 1.5"
Product Height Inches: 7.5"
Packaging: Plastic Tube
Overall Length Inches: 1.5″
SKU: 29232
Weight lb: 0.25 lb
UPC: 084705292328