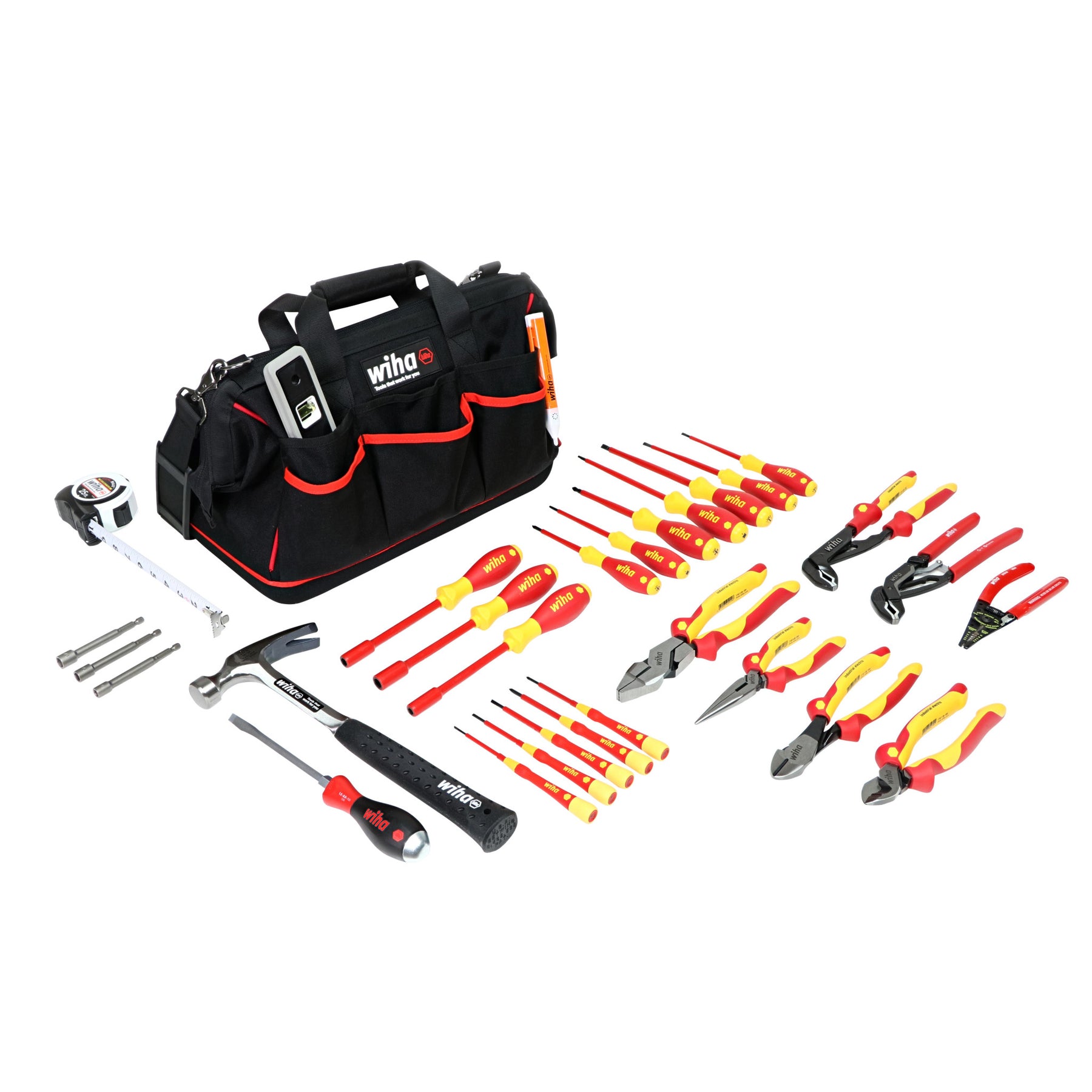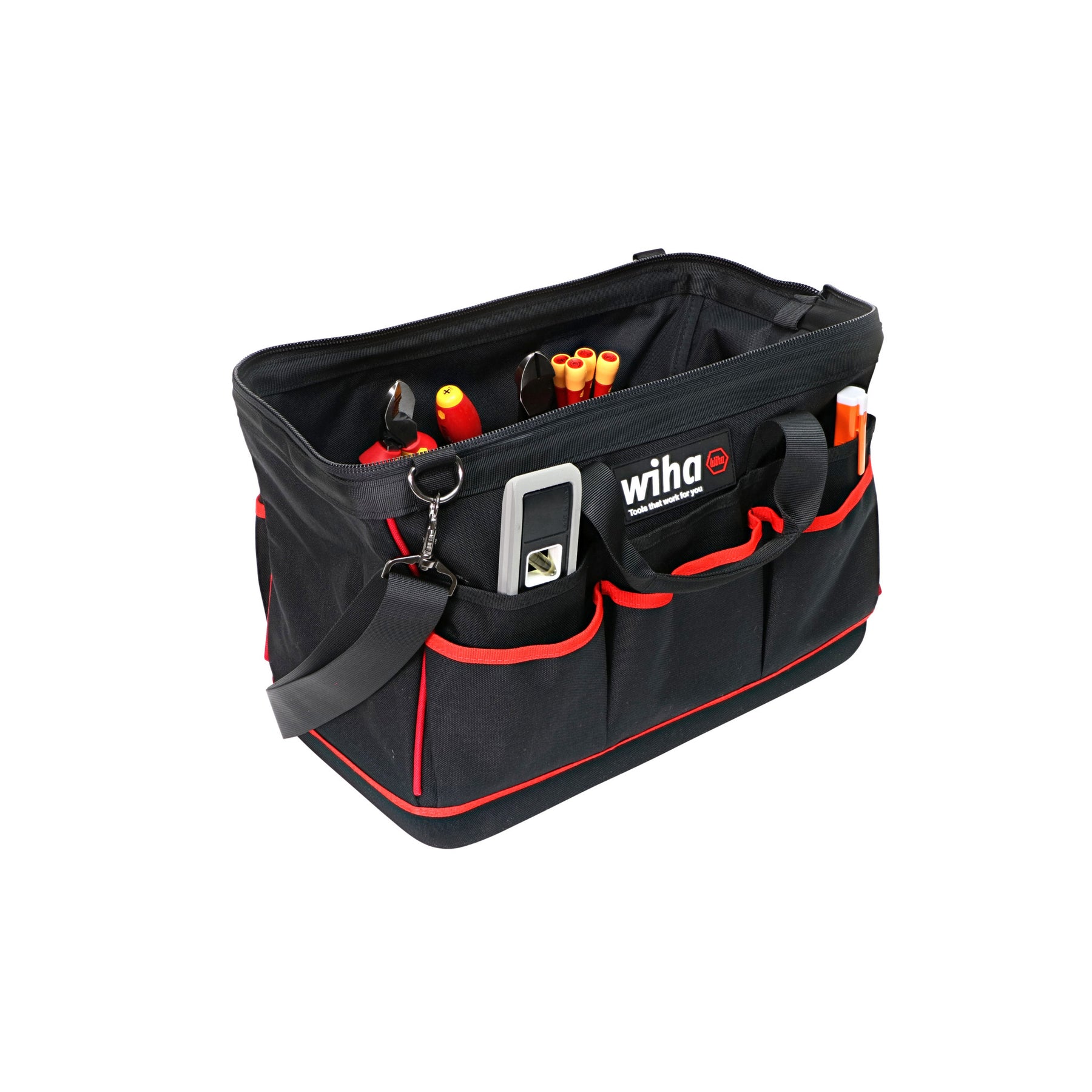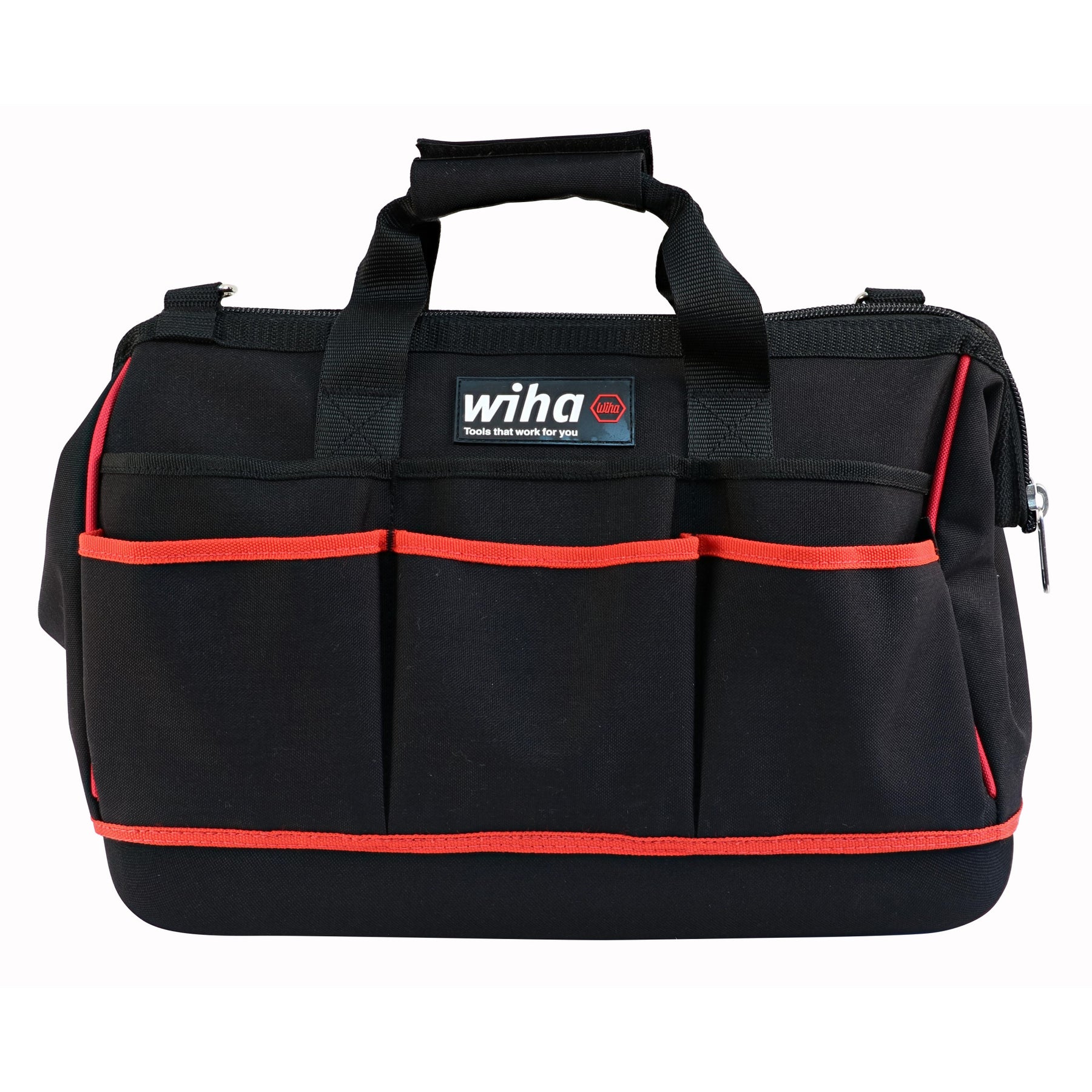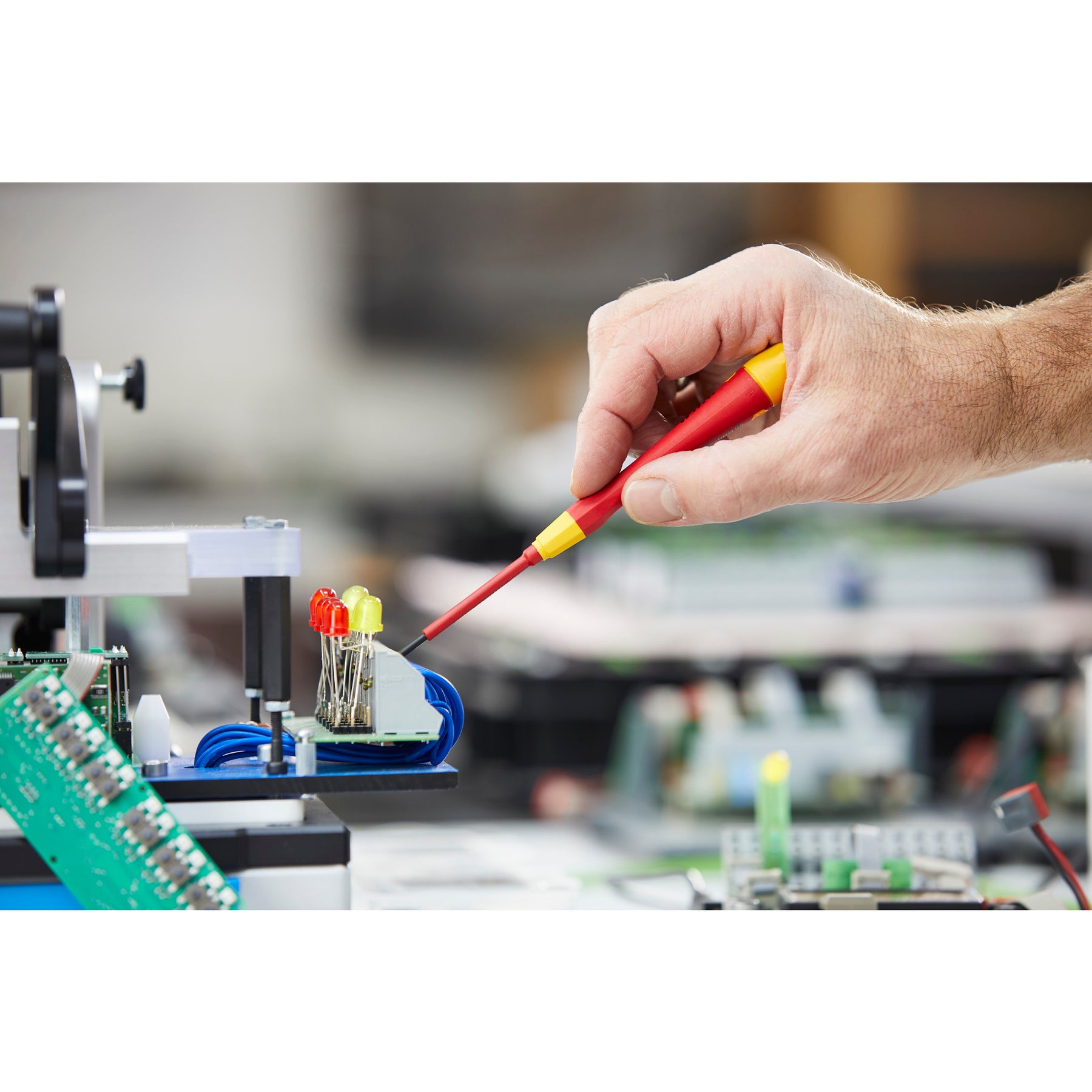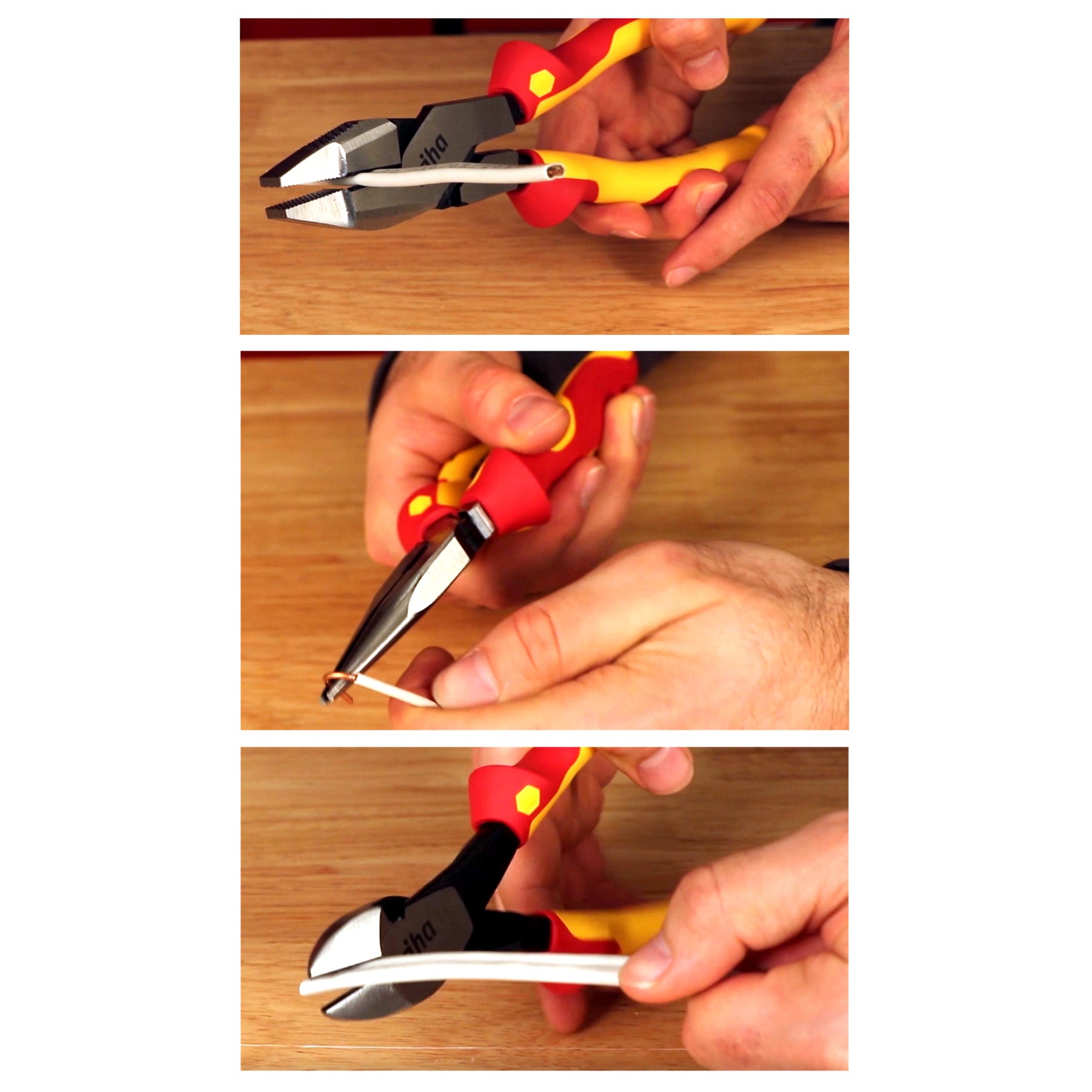 30 Piece Insulated Journeyman Electrician's Set
Wiha Pro Rewards members earn $30.70 USD worth of points.
Sign up for Pro Rewards to start earning points.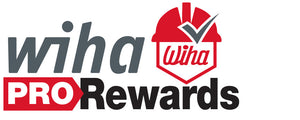 The Wiha Journeyman's toolset has the tools electricians and technicians need to get the job done plus the peace of mind of using individually tested, 1,000 Volt Rated, Insulated VDE screwdrivers, pliers, and nut drivers. The set contains common tools for electricians like "tweaker" sized precision drivers, a level, tape measure, wire strippers, adjustable pliers, magnetic nut setters, a "demo driver" heavy-duty screwdriver, voltage detector, and a hammer for everyday work. The Wiha Journeyman's toolset has the tools you need stored in a rugged nylon bag. The Wiha 16" Cordura Tool Bag provides a convenient and secure solution for the secure storage and organization of your Wiha Tools. Crafted of rugged Cordura Canvas, the tool bag measures 16" x 8.5" x 11" and features 1 main compartment, 10 interior pockets, and 12 exterior pockets to store and organize a wide variety of Wiha quality tools and accessories. The bag features a reinforced molded composite base to stand up to the wear and tear of everyday professional use. Carry the bag using the Velcro secured carry handles or attach the included 1-1/2" wide shoulder strap for heavier loads. Unzip the heavy-duty bag to engage the gate-mouth feature for unhindered access to all of your main compartment tools.
Set includes: insulated precision screwdrivers, insulated screwdrivers, insulated nut drivers, insulated pliers, classic grip pliers and wire strippers, nut setters, voltage detector, tape measure, claw hammer, and level
SoftFinish cushion grip handles for comfort and control
Insulated tools individually tested to 10,000 volts AC and rated to 1,000 volts AC for safety and peace of mind
Rigorous Heat-Treatment Process for Maximum Strength
Wiha premium quality tool steel for strength and durability
Wiha patented DynamicJoint for 40% stronger grip and easier cuts
Tools Stored in Heavy-Duty Bag for Easy Organization
Backed by the Wiha No Hassle Guarantee
SKU: 32935
UPC: 084705329352
Weight lb: 15.0 lb
Country of Origin: Germany
Product Depth Inches: 9"
Product Width Inches: 9"
Product Height Inches: 17"
Packaging: Box
SKU: 32935
Weight lb: 15.0 lb
UPC: 084705329352